In 2011 Rickety received 114,610 visits from 192 countries, generating 191,044 pageviews. I published 195 posts in 2011 but only two of them made it into the top ten. The remainder were written in 2010 (3) and 2009 (5). Here are the ten most popular:
10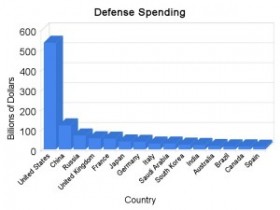 Defense Spending by Country
In the latter half of 2011, talk of spending cuts increased traffic to my defense spending posts. This is the first of three posts on the subject in the top ten.
The wide gap between U.S. and world defense expenditures is of concern to many citizens.
This post, written in 2009, placed #5 that year and #8 in 2010.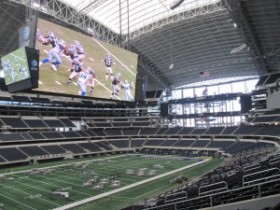 9
Cowboys Stadium Tour
Whenever the Cowboys were playing, this post received more hits. Written in 2010, it is one of only a few posts I have written about sports.
I found the tour of the stadium very interesting, considering I don't watch any football and thought the Cowboys referred to some ranchers in Wyoming.
8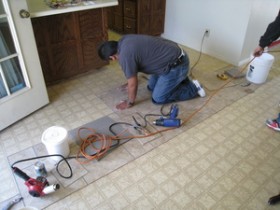 Installing a PermaStone Modular Vinyl Tile Floor
I have not written many how-to posts but this article has gradually risen in popularity until finally breaking into the top ten this year.
The flooring has stood up to wear very well and over two and a half years later looks like it was installed yesterday.
Of course it helps that it was installed after the children were grown.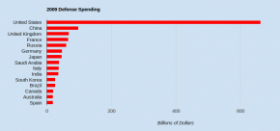 7
2009 Defense Spending by Country
In 2009, U.S defense spending was more than the next fifteen countries combined. The chart graphically illustrates the huge gap, which has been widening annually.
6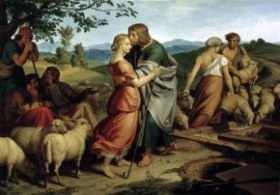 Ten Artists Paint Old Testament Women
I put together this small collection of paintings in 2010 when the Old Testament was being studied in Sunday School. It reached the top ten that year at #5.
Of the ten paintings, one of my favorites is of Huldah in Treasure the Word, by Elspeth Young. Huldah is the woman who authenticated a book of the Law for King Josiah. Another favorite is Rebekah At The Well, by Michael Deas.
5
Seven Artists Paint New Testament Women
2011 saw the New Testament as the scripture of study in Sunday School. These paintings depict seven different women but we only know two of them by name – Mary and Lydia.
My favorite is Lydia in She Worketh Willingly With Her Hands, by Elspeth Young. As Paul preached, the Lord opened the heart of Lydia. She believed Paul's words and she and the members of her household were baptized.
4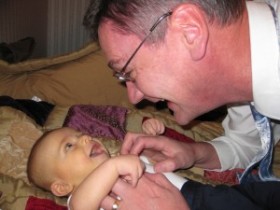 United States Total Fertility Rate Increases
This is the first post I wrote about U.S. total fertility rate (TFR). It was #1 in 2009 and #2 in 2010. Surprised at its popularity I wrote another post on world TFR which then became just as popular.
The U.S. has a higher TFR than Europe and many Asian countries and will be much more able to the weather the demographic winter that will shortly befall many nations.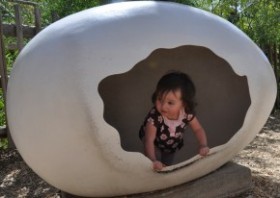 3
World Total Fertility Rate Declines
Since 1950 the world TFR has been decreasing steadily and by 2050, according to the United Nation, the world TFR is projected to drop below replacement levels.
This post has been as popular as my post on U.S. TFR and reached #3 in 2010 with pageviews numbering 5,239 in 2011.
2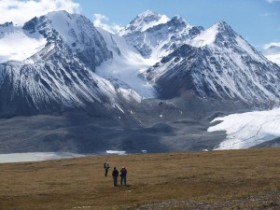 12 Beautiful Mongolian Landscape Photographs
Written in 2009, this post was #1 in 2010. Its popularity surprised me, especially as it is just a collection of photographs garnered from Flickr.
I have many posts and photographs about Daniel's Mongolian mission on my blog and this attracts a fair number of Mongolian visitors.
There were 5,578 pageviews of this post during 2011, of which 415 were viewed from Mongolia.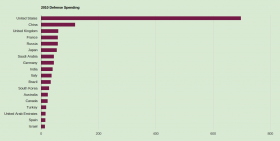 1
2010 Defense Spending by Country
This post was written in June of 2011 and shot to #1 as talk of The-Mother-Of-All-Defense-Cuts increased.
In 2011 the post captured 7,312 pageviews.
Also see the Best of Rickety.