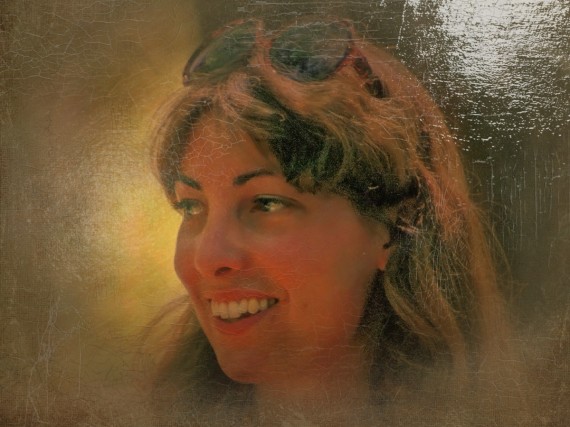 Well no, it isn't an oil painting of Jill. It is just one of my old photographs of her that I ran through Funny Photo's Antique Oil Painting effect. After cropping a photograph of Jill so I just had her head, I produced the antique oil painting above with just a few clicks. You don't have to register to use the Funny Photo website.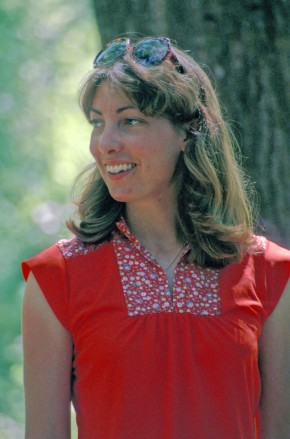 If you click on the image you will see that the antique effect is somewhat over done. This makes the "painting" appear to be three hundred years old instead of just three decades.
Of course Jill looks good at any age.
Opposite is the original untouched photograph, circa 1980.