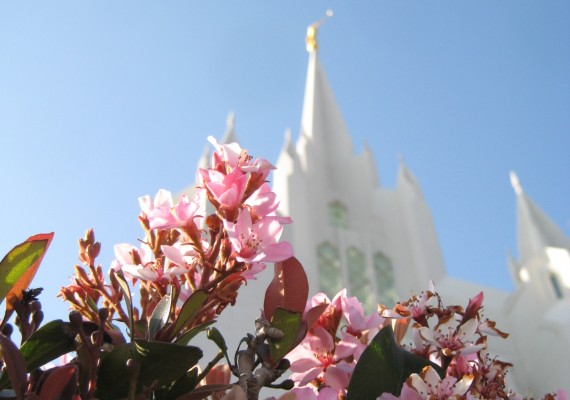 I have been participating in the Official LDS Church Call for Photos on flickr. I was pleased to hear at least one of the photographs I uploaded has been used. The temple flower photographs were taken by Jake and he had me upload them to flickr along with photographs of my own. Today I got this email from the Audiovisual Department of the Church:
We wanted to make sure we let you know that at least one of your photos was used on the new.lds.org. The designers are still compiling some of the pages, but your photo of the San Diego temple appears on the Temple homepage. You can find it here: http://new.lds.org/church/temples
Thanks again for sharing so many wonderful photos with the Church.
This is what the temple homepage looked like in October 2010. It was thoughtful of the Audiovisual Department to send me the email and it was appreciated. If you have a few photographs that you are particularly fond of, upload them to the Church flickr group pool. They will then be made available for use on Church Internet sites — as demonstrated.
Update
Photographs are now contributed through Helping in The Vineyard.