We discovered at our last visit to Hogle Zoo that Tuff, Cubby, and Dale had been moved to the Oregon Zoo. Construction is proceeding on the Rocky Shores Exhibit, an extensive multi-animal habitat featuring polar bears, sea lions, seals and possibly other bears. According to Hogle Zoo:
Guests will experience unprecedented environmental immersion through realistic, cutting-edge habitat design. Educational information about the animals what they eat, their behaviors and instincts, and their future survival will be presented through interactive technology and innovative educational programs, adaptable for Zoo and classroom use.

Rocky Shores will be the largest exhibit ever created at Utah's Hogle Zoo, and is a major step in its transformation to a 21st century zoo. (Hogle Zoo)
On our visit to the zoo on Wednesday Aurora and Bryson also saw the animals, rode the train, and clambered in the playground.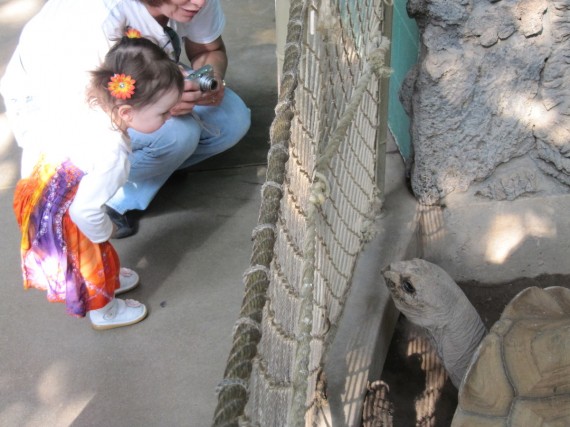 The shells of the Aldabra Tortoise are not very hard. Giant tortoises are slow moving, non-aggressive animals. Most of their time is spent foraging. Although the tortoises are primarily vegetarians, they will eat decaying animal matter. Paths to and from their favorite feeding and drinking areas are scraped into the soil by the massive shells. These tortoises can weigh up to 550 lbs. and shells up to 55 inches long. They live up to 200 years.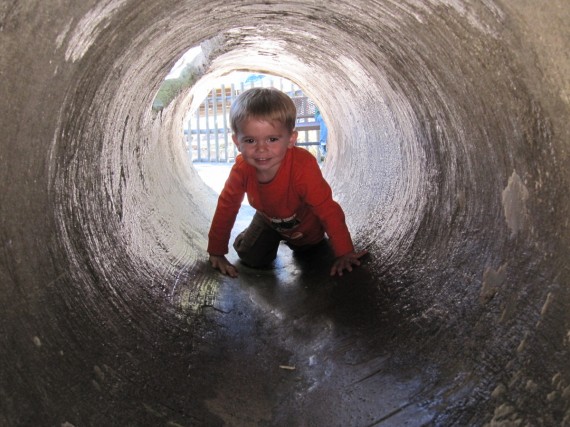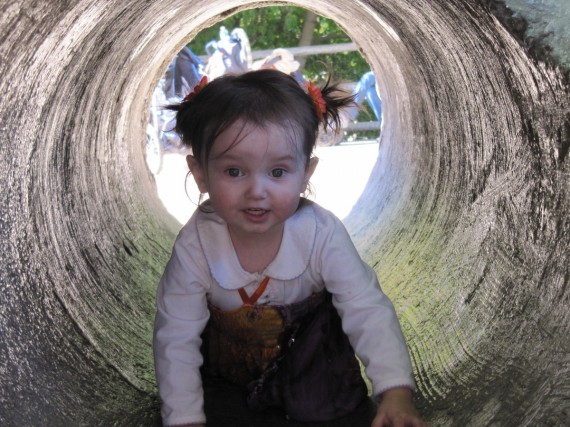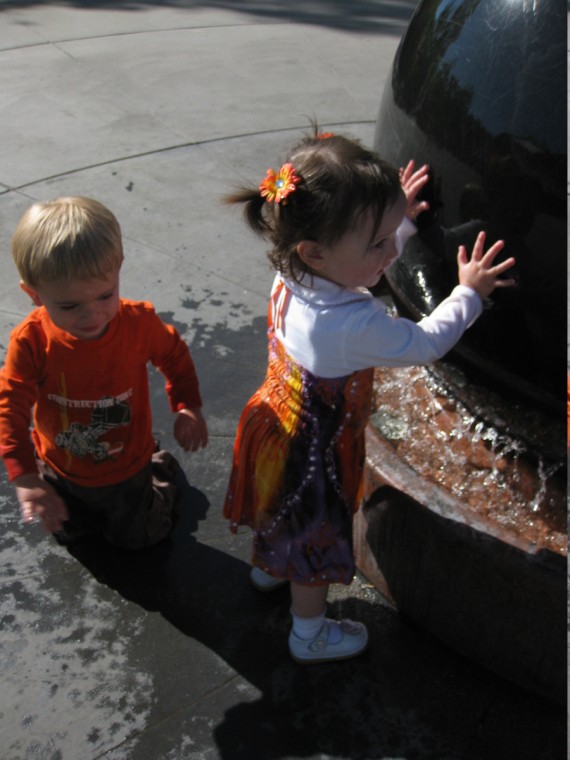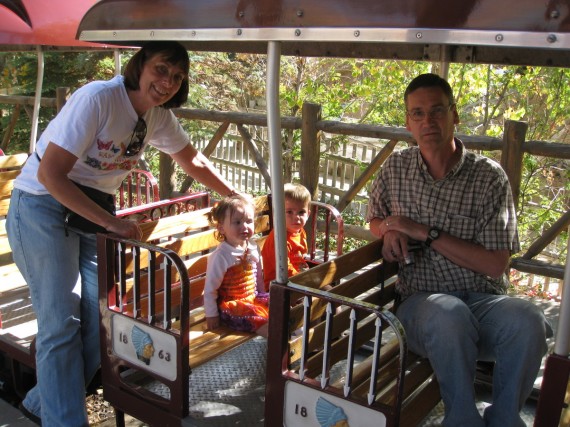 Watch the video and see how intent Bryson is as he rides the train.