This is part one of a ten part series chronicling Jake's Mission. It is told mostly in his own words using excerpts from his letters and photographs sent home.
Jacob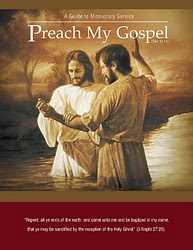 Jake is an Eagle Scout and an active member of his church since birth. He stands up for what he believes in and is also compassionate to those that are in need. He is a peacemaker and is someone you want to be around because he never looks for a fight and is helpful. He played in the school band and dabbled a little at the piano. He won three state championship events in track for Davis High School. He had a stress fracture on the day of the races and took off his support boot to run. In his 300 meter hurdles he seems to get a slow start and catches the third hurdle badly.
One of Jake's qualifying heats is a great video, as he makes up ground in this 4 x 400 meter relay. Davis are in dark brown vests and yellow shorts, the first three runners are all Jakes, my Jake running the third leg. Davis had to place first, second, or third to qualify, and Carl makes it happen even though he is not a Jake.
View Jake's 110 meter hurdles and an exciting 4 x 400 meter race. Jake runs the first leg but watch for a runner to fall and also the close finish. The cute commentary, "O man they are all on your tail", is Jake's mother, who also filmed Jake's races.
Mission
Jake is serving in the Mexico Mexico City North Mission. He has a presidential scholarship at the University of Utah and completed a year in Computer Engineering before leaving for the Missionary Training Center (MTC) in August 2006. He worked to save the entire $9,600 needed for his mission, and also purchased with his own money the necessary attire. Here are a few excerpts from correspondence to our family, in his own words.