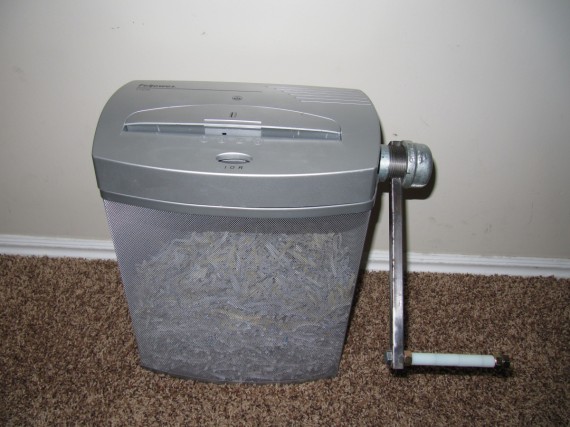 My eco-friendly green paper shredder was converted from a normal everyday paper shredder you buy at Target. I fed too much paper into it and stripped the gears. My son Paul repaired it by connecting a handle to the shredding mechanism from parts lying around in the garage.
Now I can save the planet by not having to use any electricity when I shred my private papers. I do have to remember to turn the crank counter-clockwise when I shred. It would be more intuitive to crank clockwise but that is not the way it works.
A small price to pay to go green.