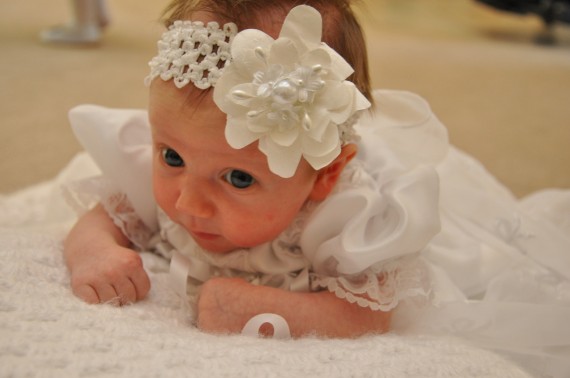 Last Sunday the family gathered to the Lakeview Ward for the blessing of Cassandra Willoughby. For my readers unfamiliar with the naming and blessing of children I will explain. Under the direction of the presiding authority (in our case today it was Bishop Macrum), brethren who hold the Melchizedek Priesthood may participate in the ordinance of naming and blessing children (see Doctrine & Covenants 20:70). When blessing a baby, brethren gather in a circle and place their hands under the baby. Normally the father follows these steps:
Addresses our Heavenly Father.
States that the ordinance is performed by the authority of the Melchizedek Priesthood.
Gives the child a name.
Adds words of blessing as the Spirit directs.
Closes in the name of Jesus Christ.
After the meeting we relocated to Steven and Adelaide's home to eat. Following are a few of the photographs taken by Steven and Adelaide. Click on the images to enlarge.