Today at 8 am was the Kaysville South Stake 8th Annual 5K "Family Run/Walk", or sometimes referred to as The Dork Walk. My wife and I participated along with my brother Mike. Here we are before the race.
Brian used a computer to register everyone and to record their times at the finish. Last year I ran in 32 minutes so I was trying to beat that time. As my brother registered the lady asked him what age category he was in, 50+ or 60+. Mike got his tag with his name on it and said, "Can I start running now?" It seemed like levity was the order of the day and when I asked her if she would watch my glasses for me she offered to also look after my wallet. Any sort of transportation was allowed so long as it wasn't motorized.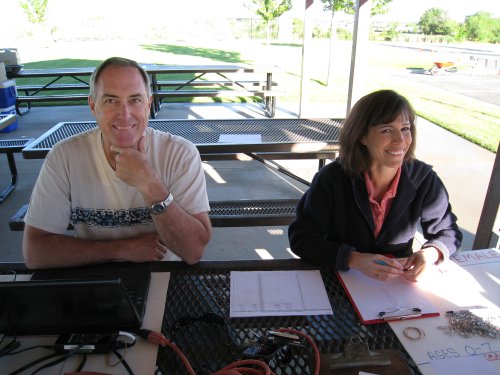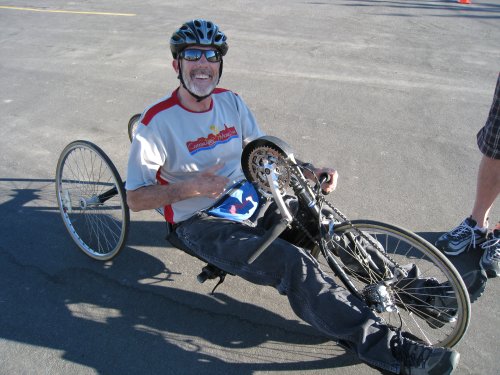 We set off at 8:10 am in very fine weather, not too hot. There were about 200 runners, some very good ones too.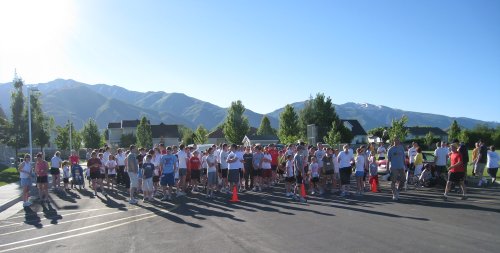 I ran quickly at the start. My plan was to run until I was tired and then walk until I was rested and then run again. A third of the way into the race while I was walking Mike caught up to me so I snapped his photograph.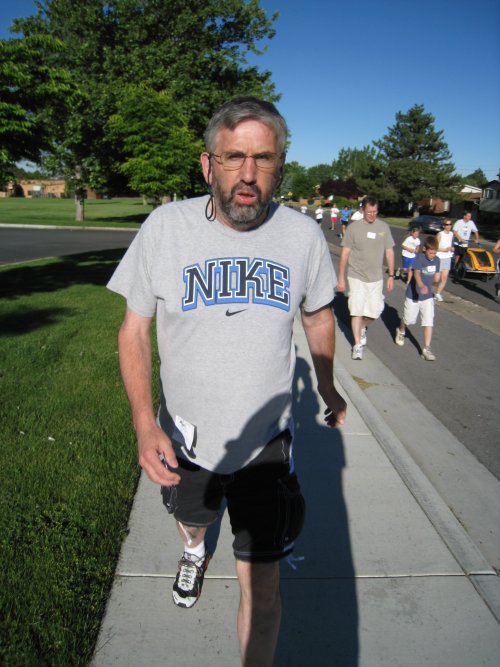 The sun was shining as we ran east past the Junior High. Two thirds into the course there was a street with a high water table and the Datwyler's stopped for a drink. As I moved ahead onto the frontage road I thought I heard the Datwyler's saying that they would "keep up with Rick and overtake him at the end." They moved ahead when I slowed to a rickety walk but I kept pace with them and at the end I overtook them and raced to the finish.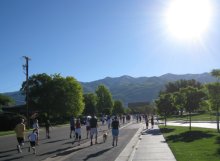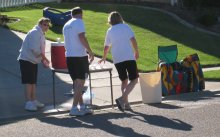 Along Burton Lane a car somehow mingled into the runners. It turned out it was some hooligan with his wife wanting to join in. After saying hello to my neighbors the Peterson's I took off to stay ahead of my brother.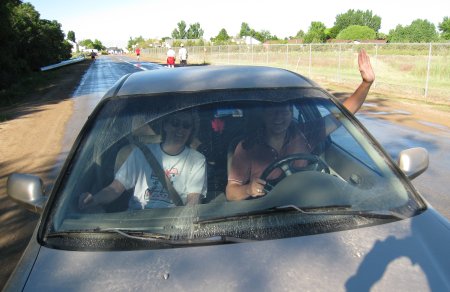 Mike came in three minutes behind me and Jill was not far behind. There was fruit and fluid to refresh the body.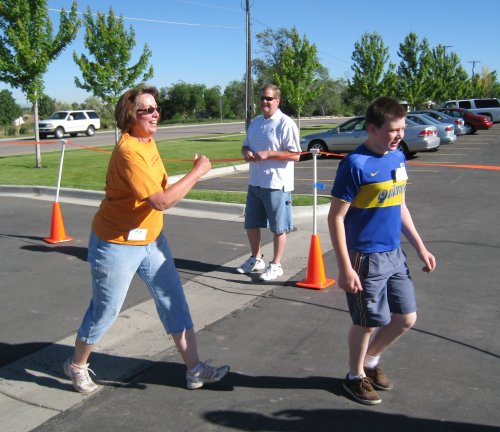 Here are the stats:
Rick 36 minutes 28 seconds, 106th, 8th in class.
Mike 39 minutes 23 seconds, 114th, 9th in class.
Jill 45 minutes 19 seconds, 150th, 4th in class.