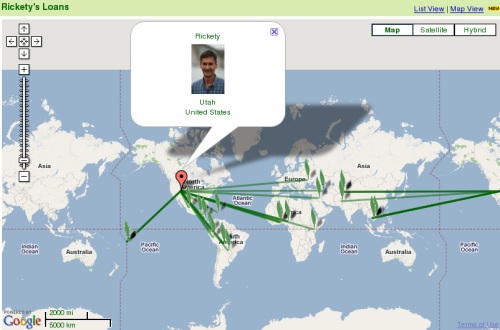 Kiva, back on July 23, announced Kiva Maps. To show you what it looks like, consider my own Rickety Kiva Map above. Each of the leaves represents one of my loans all emanating from Kaysville. Neat huh? It is just a Google map so you can zoom in for more detail. In Cambodia I have a number of loans as you can see in the detail map.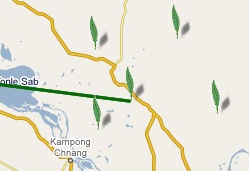 Every day over 16,000 people all over the world are viewing Kiva. Kiva Maps also uses the Google Maps API on each Entrepreneur Profile page to show the geographic distribution of lenders to that Entrepreneur. Check it out by clicking "Map View" in the "Lenders to this Business" section.
Kiva did experience some problems shortly after going live with the feature. There were some Internet Explorer issues (as usual), and they also ran up against Google's limit of 15,000 geocoding requests per day very quickly. Seeing Kiva laid out on a map will show how big this thing really is and encourage even more people to participate.
Below is the geographic distribution of lenders for one of my borrowers, pardon me, one of my entrepreneurs. Picks me right out in little old Kaysville.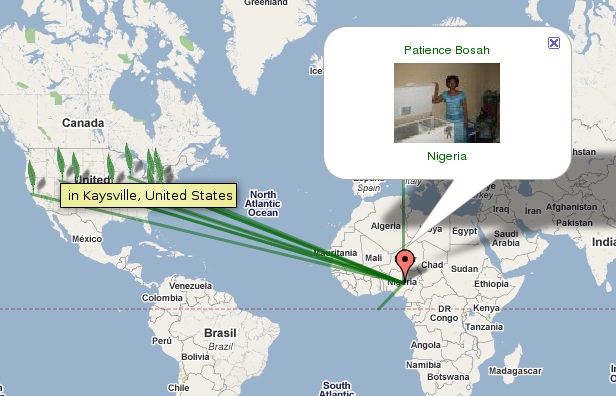 Related Posts: Kiva