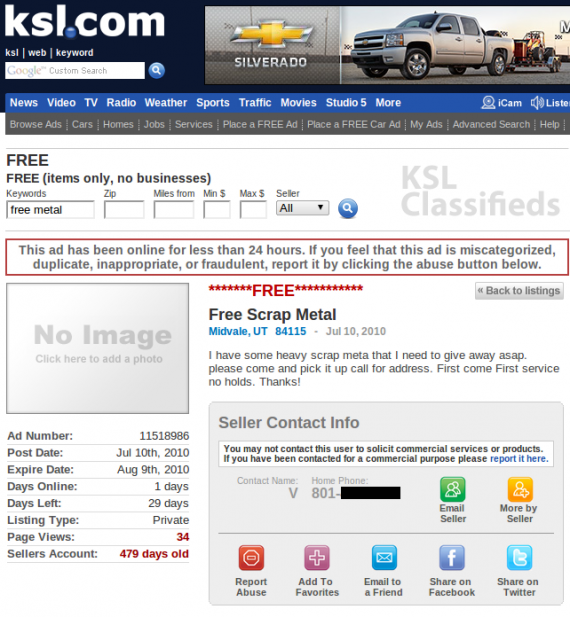 This classified ad offering free scrap metal appeared in KSL.com today with my cell phone number listed. This is how the ad was worded:
I have some heavy scrap meta [sic] that I need to give away asap. please come and pick it up call for address. First come First service no holds. Thanks!
At first I assumed the callers had the wrong number (which they did). After the calls kept coming I asked the callers who they wanted. Of course they wanted "V", the person with the free scrap metal. For a moment I thought it was maybe one of Paul's many projects, like his microwaves to arc welder undertaking.
Eventually one of the callers mentioned KSL so I searched their classifieds for "free metal". I found the ad and clicked on the handy big red "Report Abuse" button. A few hours later, and after receiving several more calls, the ad was taken off the air. I'm glad KSL got it ironed out.
I bet you won't hear about this on the KSL Channel 5 Eye Witness News at 10 in HD.
Update
The irony in all this is that I have earned AdSense revenue from this post.