Two weeks ago the Brigham City temple walls were being installed. Yesterday the base of the temple spire was the focus. Today the spire itself will be attached. I took a photograph from the webcam at noon (see below) after the spire was erected. It is looking more like a temple every day.
Video
Brigham City History
Polygamy
From 1852 until 1890, leaders of the LDS Church encouraged male church members, especially those in leadership positions, to marry more than one wife. Following the Old Testament precedent of plural wives, church members had the option, but not the requirement, of plural marriages. They believed they were protected in this practice by the freedom of religion clause in the Bill of Rights. Because of widespread negative reaction, however, Congress enacted legislation in 1882 which made polygamy a felony punishable by five years in prison and a $500 fine.
Although many were imprisoned, Mormon men continued in polygamy until the practice was officially abolished in 1890 by Church President Wilford Woodruff. By 1904, any man marrying more than one wife was excommunicated from the Church. Since Mormon polygamy was practiced for a relatively short time and no known official records of plural marriages were kept, it is impossible to determine precisely what percentage of Mormon men were polygamous. Among the men living in Brigham City between 1850 and 1880, however, at least 17% were polygamists. The more prominent and prosperous men of the community tended to have larger numbers of wives. (From: Brighamcity.utah.gov)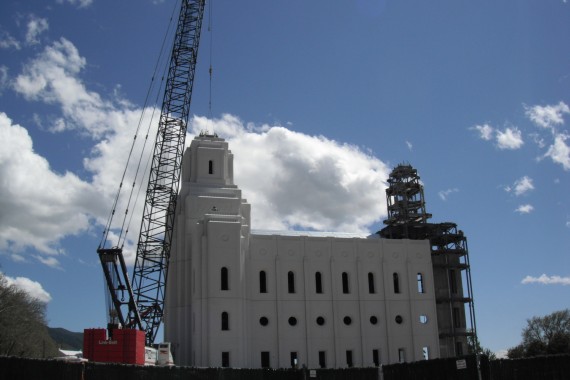 Photo and Video Credit: Susan Ward