Yesterday a visit to the Brigham City temple construction showed the red roof of the temple. Last week there was work on the west side of the temple and that appears to have continued. There is still the unfinished west spire but it cannot be too long before that is completed. I wonder when the angel Moroni statue will be placed on the east spire?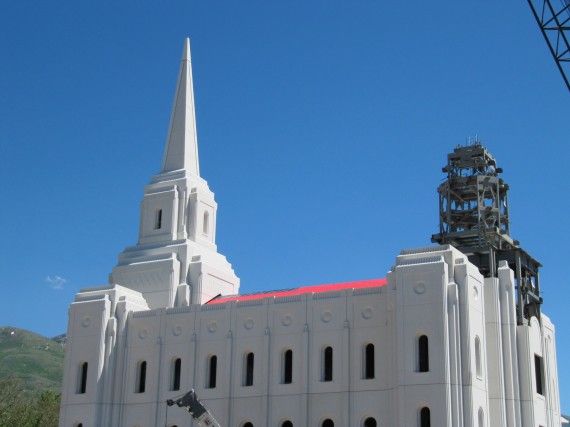 Brigham City History
Commerce (continued)
By 1910 Brigham City's population was 4,000, and its industries included the new cement plant north of town, Anderson Knitting factory and the Jensen Brothers Milling and Elevatory (changed to Big J Mill in 1946). Retail businesses sold such merchandise as ladies' fashions, motor cars, furniture and medicine. Hotels, cafes, saloons, shoe repair shops, and a wagon and machine company were among the local businesses.
In 1911, Lorenzo Smith, grandson of Samuel Smith who helped colonize Brigham City and organize the Co-op, opened a family grocery store on Main Street. Typical of the time, the store was more than a source of groceries. To many it was a social center for gossiping and keeping up with events of the day. Lorenzo's son, Dee Smith, later took over the business and eventually expanded it to a chain of 110 stores throughout the western states.
In the 20s and 30s, Brigham City remained a small agricultural town specializing in fruit production. At the time it was still predominantely Mormon. Although many local men had seen active duty in World War I, the impact of the war on townspeople was small compared to what they would experience during World War II. (From: Brighamcity.utah.gov)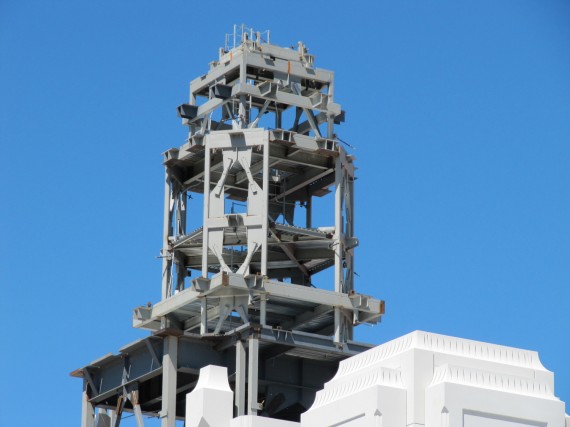 Photo Credit: Jill Willoughby