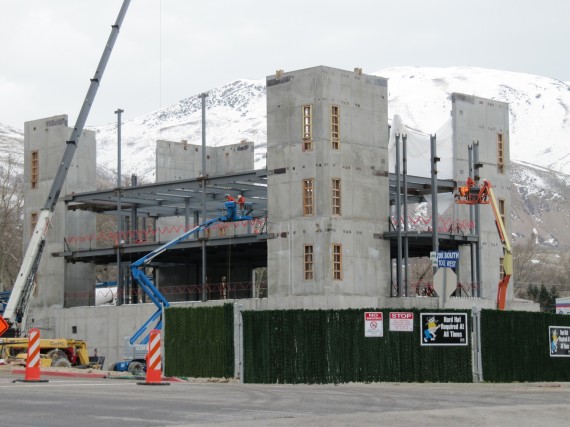 In just a week, since our last visit, the Brigham City Utah Temple has gained another floor. In the last photograph in this series, you can see where the Brigham City Tabernacle stands in relation to the temple. Although you cannot see it in the photograph, Main Street runs between the two buildings.
A plaque on Main Street reads:
BOX ELDER TABERNACLE – BUILT 1867-1890 Pioneer settlers used stone and wood from nearby mountains and their finest craftsmanship to built this place of worship. It was finished and dedicated in 1890. Six years later in 1896, it was gutted by fire and had to be rebuilt. The building was finished and rededicated in 1897.
Click on the images to enlarge.