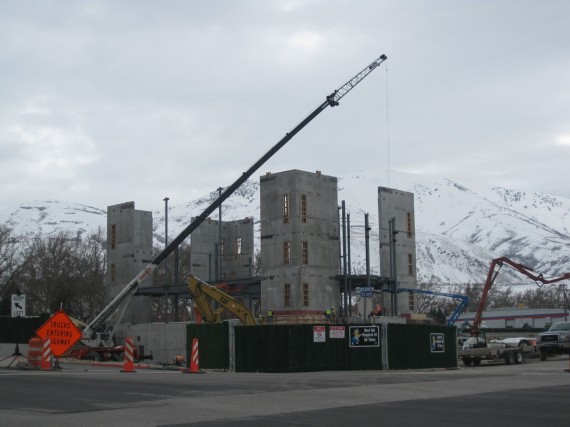 The Brigham City Utah Temple gained a floor since our last visit. As construction continues you can see the changes from two weeks ago. President Boyd K. Packer in his opening remarks at the groundbreaking held Saturday, July 31, 2010 said:
I can see in my mind's eye a temple sitting here in about two years time. It will be gorgeous, it will be white. You will see in the design of it reflections of previous temples that have been built, particularly the Salt Lake Temple. It will be a beacon from all over the valley.
The temple will be Utah's fourteenth.