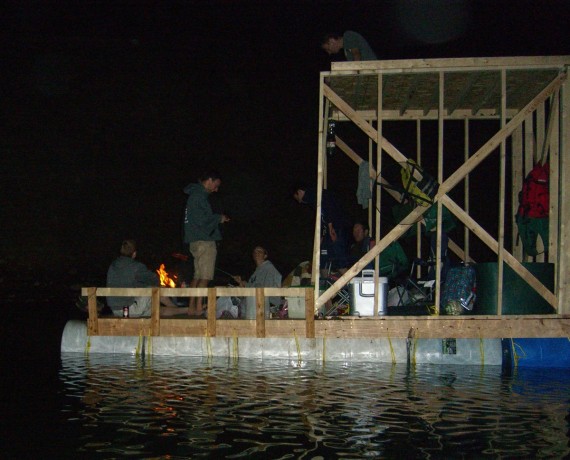 My son Steven went with the crew of the Good Raft Paul to photograph the launch at Causey Reservoir. Now I don't know what the raft was named, or if indeed it had a name, but I will refer to it as Paul for now (not to be confused with Paul the captain). Steven reports:
It was already dark when we launched so we didn't have much of a chance to take pictures. I suspect you'll be able to get some better photos from those that stayed up there. The vessel floated very well, as expected.
I will add any more photographs to this post as they become available. Stay logged on.