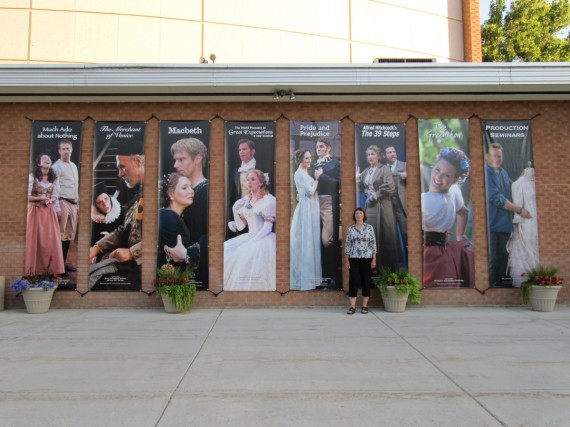 For our 30th anniversary Jill and I spent two days in Cedar City. Our first stop was the play The 39 Steps showing at the Utah Shakespearean Festival. The original was the 1935 British thriller film directed by Alfred Hitchcock, loosely based on the adventure novel The Thirty-nine Steps by John Buchan. The film stars Robert Donat and Madeleine Carroll.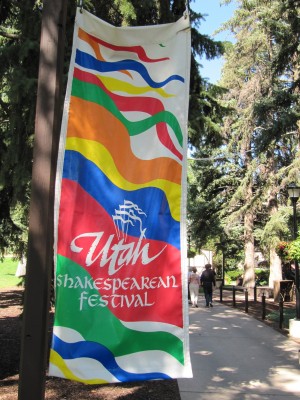 The play was adapted by Patrick Barlow from the novel and is directed by Eli Simon. The Utah Shakespearean Festival website has this to say:
What do you get when you blend Alfred Hitchcock with Monty Python? A hilarious mystery spoof that will keep you guessing! Murder, betrayal, and espionage intertwine with sly and hysterical nods to many of Hitchcock's films, resulting in one of the funniest plays to ever hit Broadway. See if you can figure out whodunit as this cast of four transforms into over 150 farcical characters!
It took me awhile to catch on but there are only four actors in the play. This is where a lot of the humor is involved as characters, at times, are switched at a frenetic pace. There were an amazing amount of costume changes as there are over 150 characters.
It was clever (and funny) how the train and car rides were simulated. At one point, one of the actors was so funny that the other actors had a great deal of trouble keeping a straight face. This set off the audience laughing anew.
This mystery spoof is intertwined with sly and hysterical nods to many of Hitchcock's films. Most of these had gone over my head before I finally caught on.
Really, my theater ticket was wasted on me.
Next: Much Ado about Nothing