We visited the San Diego California Temple on Day Two of our California Temple Trip. We first went to the Las Vegas Temple, then to the Redlands Temple. After leaving San Diego we went to the Newport Beach Temple to finish our day.
Click on the images to enlarge.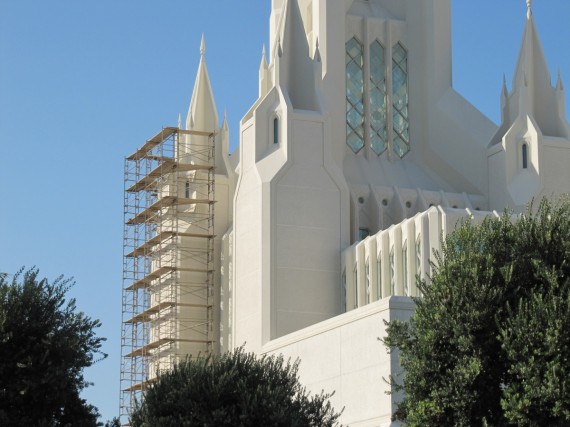 The San Diego California Temple is the 47th constructed and 45th operating temple of The Church of Jesus Christ of Latter-day Saints.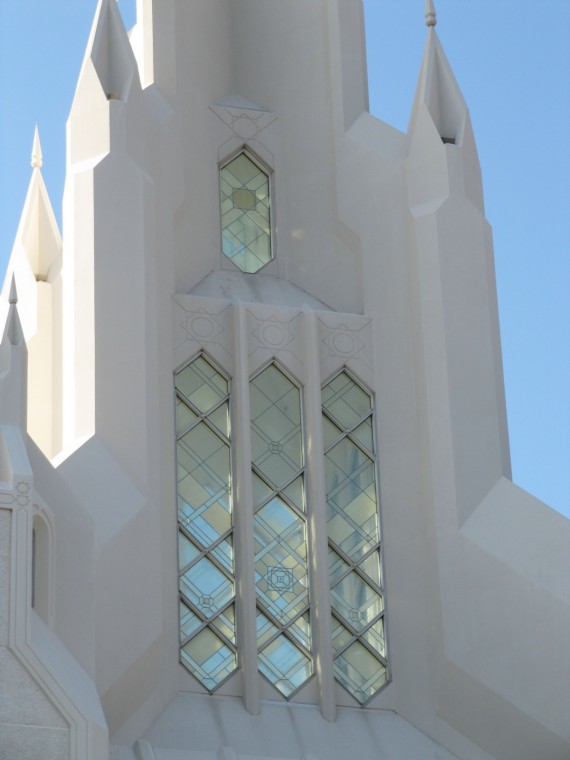 One of the towers is above the celestial room and the interior of the tower can be seen all the way to the top, giving the celestial room a very tall and magnificent vaulted ceiling. The celestial room also has a balcony where one can sit.
Located near the La Jolla community of San Diego, it was built with two main spires, but unique to this temple are four smaller spires at the base of each main spire. The East spire is topped with the familiar Angel Moroni statue which adorns most LDS temples.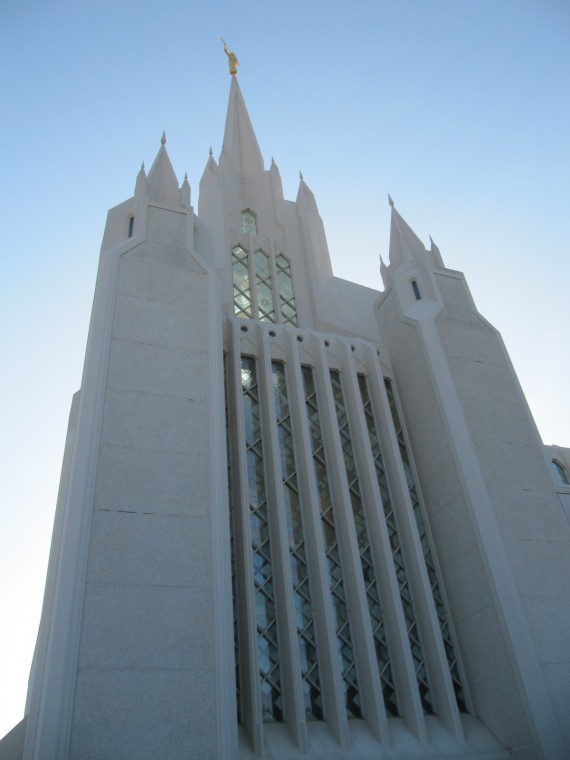 The exterior finish is marble chips in stucco giving the building a white glow. Just off Interstate 5, the temple is a major landmark when traveling the highway to or from San Diego. The temple is brightly illuminated making it even more noticeable at night.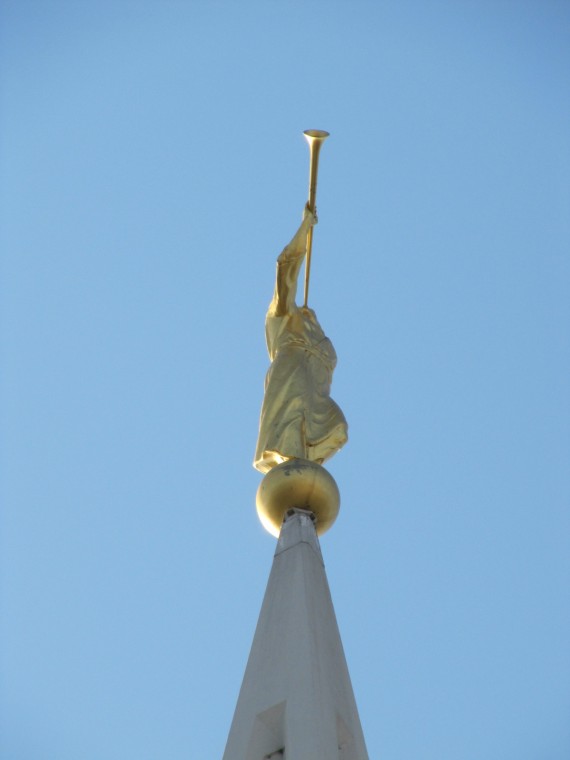 All Moroni figures are gilded, or covered with gold. The process involves rubbing thin sheets of gold onto the figure's surface. Today that process usually only takes a couple of days, but once the figure is gilded, it must be handled with gloved hands to avoid marring the delicate surface. (New Era)
The San Diego Temple was announced on April 7, 1984, and dedicated on April 30, 1993 by Gordon B. Hinckley.
The temple was built on a 7.2-acre plot, has 4 ordinance rooms and 8 sealing rooms, and has a total floor area of 72,000 square feet.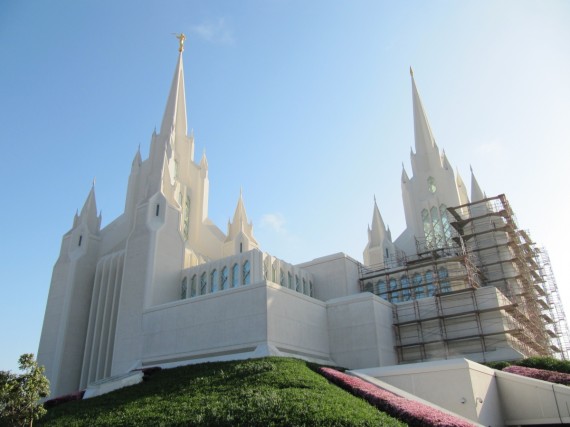 Photos by Rickety. Text from Wikipedia.