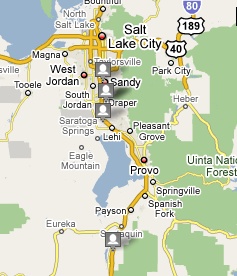 Getting Ready To Trade Notes
I previously wrote about my experience with Lending Club. None of my loans have turned rickety and I have even signed up for FOLIOfn's Note Trading Platform. Here is what Lending Club has to say about trading:
If you are a Lending Club lender and wish to sell some of your Notes, or buy Notes currently held by other lenders, you can now use the Note Trading Platform operated by FOLIOfn, member FINRA/SIPC. You will need to open an account with FOLIOfn, but you can use the funds available in your Lending Club account to buy Notes through the Trading Platform, and receive the proceeds of any sale of Notes (minus a 1% trading fee) directly into your Lending Club account. Only Notes that were issued after October 12, 2008 can be traded on the Trading Platform.
Just when I was getting used to doing business with Lending Club, I now have to work with FOLIOfn. This is what Wikipedia says about this company:
FOLIOfn, Inc. is a brokerage and investment company serving investors, financial advisors, and financial institutions around the world. FOLIOfn offers its brokerage services on both a full-service basis and a technology-licensed basis. Through its wholly owned, registered clearing broker-dealer subsidiary, FOLIOfn Investments, Inc., the company offers an integrated brokerage and technology platform featuring its patented Folio trading capability, as well as execution, clearance and settlement services. The company also operates Proxy Governance, Inc., which provides corporate governance-related services to companies. Steven Wallman, a former commissioner of the Securities and Exchange Commission, established the company in 1998. The privately held company is headquartered in Vienna, Virginia.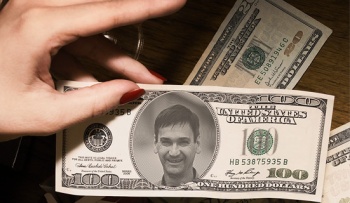 Trading Advantages
It was straight-forward enough to sign up and now I am ready to buy a Note. As a trader I can review loan payment history and credit score changes since the date the loan was issued, as well as the original loan listing. However, the listings are not updated to reflect changes in the credit worthiness of the borrower. I can buy Notes that have a shorter time period to maturity. I may be able to find Notes priced below their fair value. And it is the seller that pays the 1% trading fee.
Finding Notes To Buy
I click on "Browse Notes" and take the default search settings. 121 Notes match my criteria and I sort on "Markup/Discount". This is the difference between the Asking Price and the sum of Outstanding Principal and Accrued Interest. The highest markup is 896.81% on a $25 Note. I think the Asking Price of $250 had a zero accidentally added. There are 93 more Notes with markups between 2.71% and 19.69%. I'm looking for a discount so I sort on "Markup/Discount" again. This doesn't look too promising either. Anything with the slightest discount is $500 or more and the highest discount is 2.36% if you are willing to invest $1,710. Over time these discounts will rise and you will be able to pick up some bargains. They have already improved since the last time I looked.
Buying A Note
In the meantime I will buy a $25 Note to finish the process. Notice in this snapshot that I pay a markup of 3.12% or 78 cents. Some of the loans on this page have had a Credit Score Change that is indicated by the direction of the arrows. This is a very handy chart with a lot of information and a link back to the original loan. My purchase goes through and I get the message:
We have received your order to buy 1 Note for a total purchase price of $25.78. Your order will settle today if we received your order before 11am Pacific time on a business day. Otherwise your order will settle on the next business day.
It is that simple. Of course you wouldn't normally take a loss of 78 cents but I wanted run through a buy to the conclusion.
Information About Notes
Each listing contains the Note's interest rate, issue date, outstanding principal, accrued interest, number of payments left, and payment history to date. The Notes are not re-graded over time but variations of the credit score of the underlying borrower since the issue date are shown.
Accrued Interest
The Notes traded through the Trading Platform pay monthly interest. The payment date varies with each Note. The buyers receive interest payments, irrespective of whether they buy the Note on the first day after the previous payment has been made, on the last day before a payment is being made, or any time in between. Accrued interest since the last payment date is displayed on the Browse Notes page.
Summary
I have not sold any Notes yet but it should be as simple a process as buying. I anticipate much better deals on the Notes for sale in the near future. Notes with only one or two years left to maturity should be more appealing. I really like the idea that I can liquidate my loans if I need cash. Eventually I think that there will be many peer to peer lending websites. With Lending Club's low default rate they are helping to blaze the trail for the do-it-yourself bankers like me and you.