Today I read about Logitech replacing an out of warranty remote for free. This Logitech remote was purchased from an Amazon reseller and the buyer had no warranty of any kind. When it broke Logitech was contacted and they replaced it for free.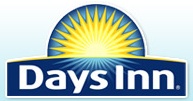 Reservation Mix Up
This story reminded me of a recent experience I had with Days Inn. Regular readers will recall my Utah Temples Tour that required an overnight stay in Monticello. On October 5 I booked two rooms for five people at the Days Inn in Monticello for the night of October 15. The evening before our departure I printed my confirmation email and noticed the following:
Thank you. Your room reservation has been confirmed. A confirmation has also been sent to rickety@youbigdope.com. If you need to cancel, you must do so by 6:00 PM local hotel time on October 8, 2008 or your credit card will be charged for one night's stay.
October 8! I had booked for the Wednesday prior to October 15. I checked my bank account and saw that I hadn't been charged yet for the $147.52. I booked two rooms at the Best Western Wayside Motor Inn in Monticello. I didn't want to risk making reservations with Days Inn again in case they figured I would be a no show once more.
Happy Ending
Arriving home from my trip I checked my bank account and found that there was still no charge. I always thought the charge was automatic if you failed to show up. I have had many pleasant stays at Days Inn and I get a discount as a federal employee. This incident has left me with an even more favorable view of Days Inn. Is this common practice to forgive the charges for a no show or was Days Inn just giving exceptional service? One thing is for sure, next time I will have my wife make the reservations.