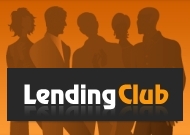 Prosper Quiet Period
Prosper will not accept new lender registrations or allow new commitments from existing lenders. This is called a quiet period. During this time they can register with securities authorities promissory notes that may be offered and sold to lenders through Prosper in the future. I wrote about my Prosper experiences in August. Currently I have 35 loans with three of them a little rickety at less than 15 days late. I am earning 17.34% with a goal to earn 10%, hence I have allowed for several defaults. I have been reinvesting the principal and interest back into new $50 loans. Now that I cannot make new loans I will move the cash from the repayments over to Lending Club.
Lending Club
Lending Club opened up to lenders again at just the right time now that lending at Prosper is temporarily closed. According to the Lending Club blog, Utah, where I live, has already been added:
We were delighted to open our doors to lenders again on Tuesday this week and see hundreds of lenders signing up for the new program in just a few days. In addition to the federal filing with the SEC, we have made a coordinated "blue sky" filing in all 50 states, and state clearances have been trickling in all week, with four new states already added: Hawaii, Nevada, Utah and Wyoming.
What I am most interested in trying is the Note Trading Platform. This is how it works:
If you are a Lending Club lender and wish to sell some of your Notes, or buy Notes currently held by other lenders, you can now use the Note Trading Platform operated by FOLIOfn, member FINRA/SIPC. You will need to open an account with FOLIOfn but you can use the funds available in your Lending Club account to buy Notes through the Trading Platform, and receive the proceeds of any sale of Notes (minus a 1% trading fee) directly into your Lending Club account. Only Notes that were issued after October 12, 2008 can be traded on the Trading Platform.
A benefit of trading Notes is that you can review loan payment history and credit score trends since the date the loan was issued. You can buy Notes that have a shorter maturity. You may identify Notes that are priced below their fair value. Notes can be sold to obtain liquidity. I may try this just to see how it works.
Lending Club statistics are reasonable. Since 1 June 2007 Lending Club has issued 2,447 loans worth $19,541,150 and has declined 18,802 loans valued at $151,626,494. There have been $577,586 (2.96%) in late loans (31-120 days) and $970,225 (4.97%) prepaid. Defaults (120+ days) are $327,862 (1.68%).