Monday 12th May 2008 found Jill, Paul, me, Adelaide, and Steven ready to set off for a few days of vacation. We were leaving zion and heading for Zion. We left Kaysville (zion) to stop by West Jordan (not zion) to pick up my brother Mike. Onward then to Zion National Park for some camping and hiking. Mike and I had hard duty in securing and staying in motel rooms in case it rained.
We took a lot of photographs but here are just a few so you get a flavor of what we did.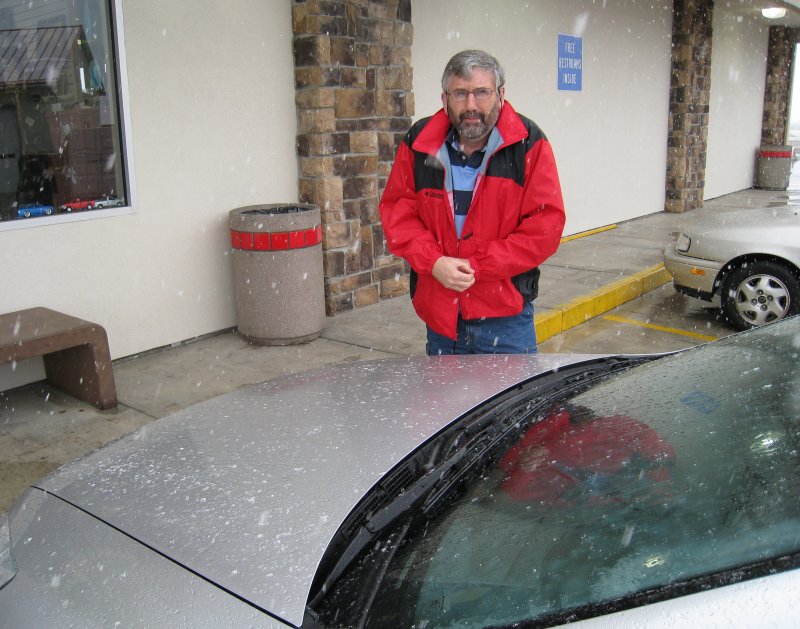 On our trip down at Scipio it started to snow so those motel rooms were looking very desirable. The snow cleared by the time we got to Zion.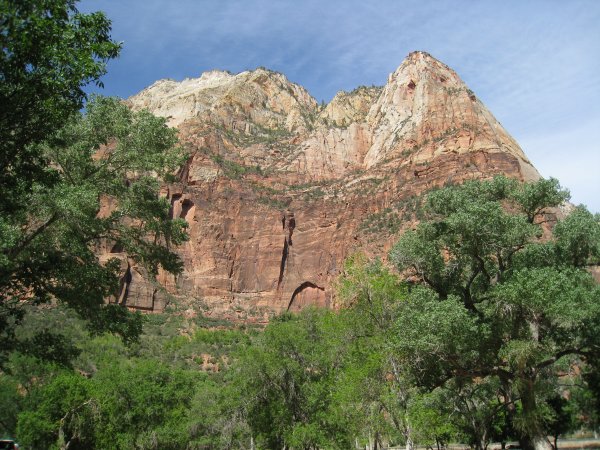 Here are some of the peaks that we were running all over for a few days. Here is a video of the trail to Angels Landing. Jill led the way to the Emerald Pools (video).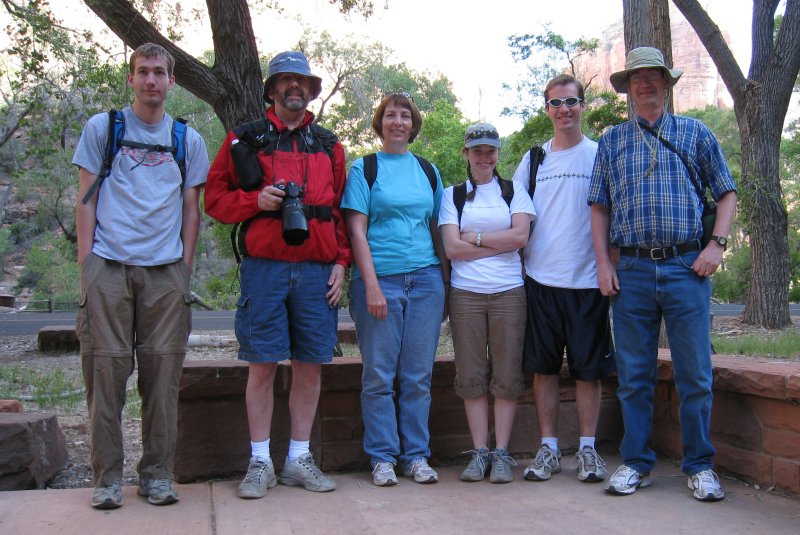 Taking our own picture ready for an assault on the nearest peak. Left to right: Paul, Mike, Jill, Adelaide, Steven, and Rick.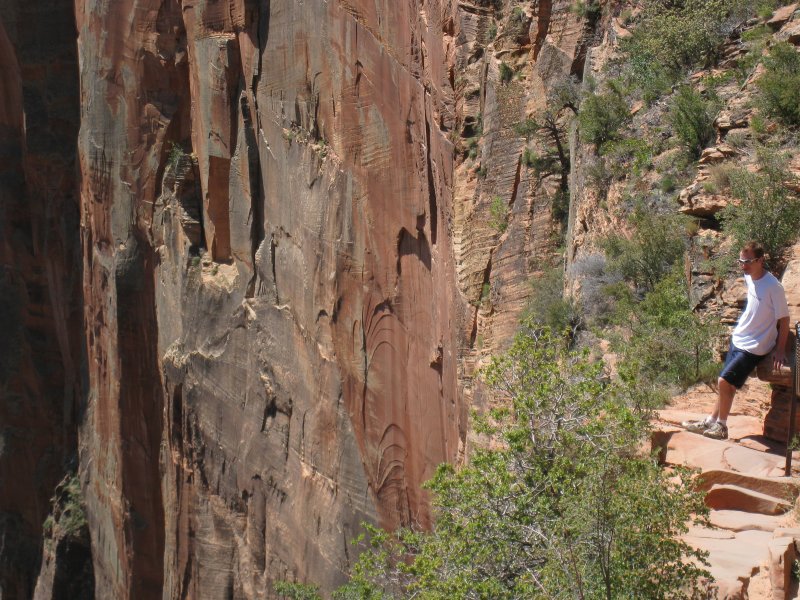 Steven is about to ascent the final leg of Angels Landing. The wind was up and that added to the experience.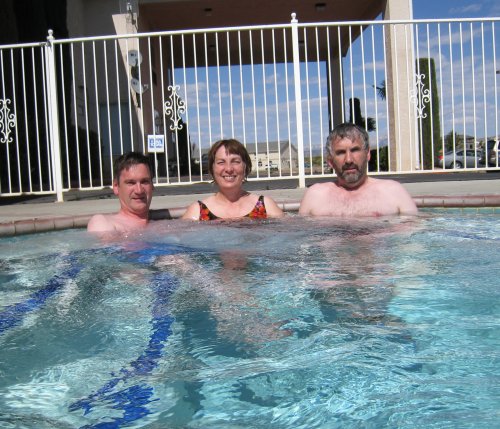 Unfortunately some of us drew the short straws and were forced to check out the facilities at Camp Comfort.