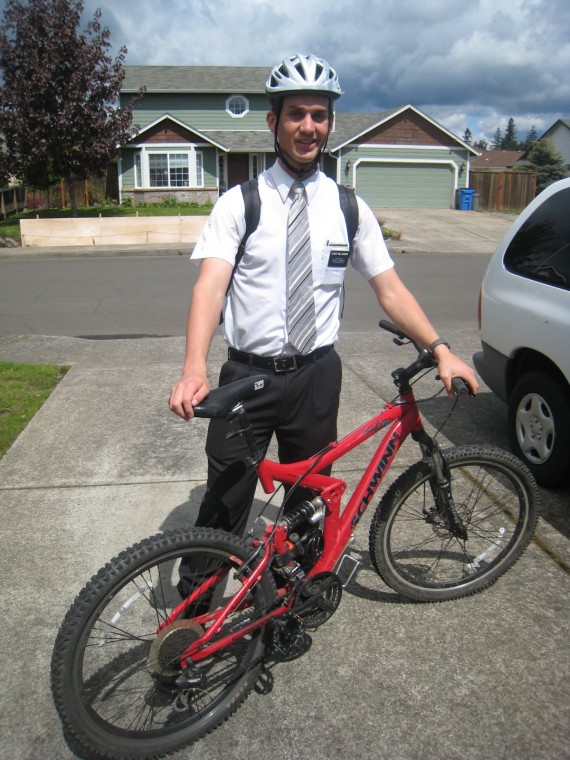 It was a great week for us. The phone call was fun too, to tell some of my cool stories that I hadn't yet. We did a lot of biking and walking, teaching lessons etc. We also got general conference in the mail so I've been reading that. It was a great conference. How come no one sent what they liked about conference when I asked forever ago? Anyhow maybe you did, but I forgot.
The best thing my companion Elder Harris and I have been improving on is teaching with simplicity. We have improved greatly and we can tell the effect it has had on the people. Danielle is an investigator that says she wasn't comfortable at all with being in churches and she wasn't that interested. After a week of her reading a chapter from the Book of Mormon and us teaching her again, her attitude has changed greatly. It shows the importance of having the spirit with us when we teach.
Great job on running Mom. It sounds like you're doing a lot of things right. Enjoy the pictures of a pond in my area and me with my bike. Thanks for everything!
Love, Elder Willoughby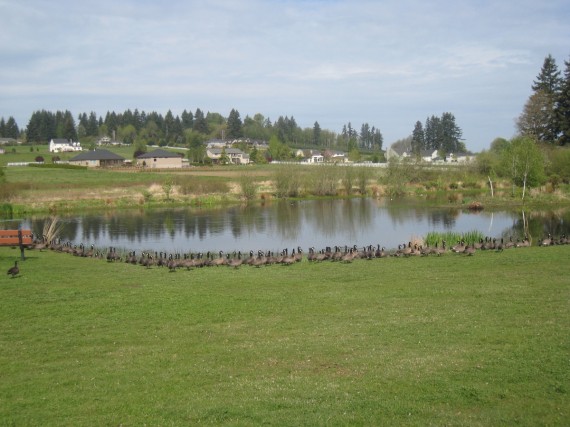 Elder Daniel Willoughby is serving in the Washington Kennewick Mission. If you want to communicate with Daniel, write in the comments or use one of these addresses.