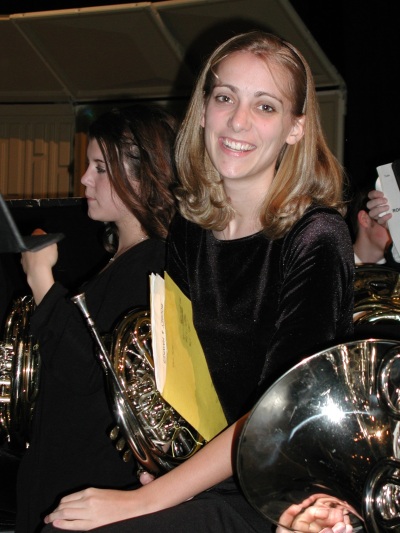 I love to listen to music. I joy in my children's music, especially my daughter's. She plays the piano beautifully and confidently, even before large audiences. Sarah is accomplished with the French horn, a difficult instrument to play. In marching band she played the mellophone which looks like an over-sized trumpet. It is only half the length of a normal horn, making it lighter to carry. While playing in the same range as the French horn, it is played lower in the harmonic series, where the harmonics are not so close together and it is easier to play the right harmonic.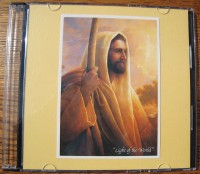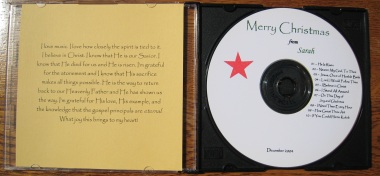 For Christmas 2004, Sarah produced a CD of her own to give to friends and family. On the front of the CD case she placed a picture of Jesus Christ. This is a gift that I treasure. Derek received a disk while he was serving his mission in Guatemala. Would that not lift your spirits?
On the inside of the CD case are these words of testimony:
I love music. I love how closely the spirit is tied to it. I believe in Christ. I know that He died for us and He is risen. I'm grateful for the atonement and I know that His sacrifice makes all things possible. He is the way to return back to our Heavenly Father and He has shown us the way. I'm grateful for His love, His example, and the knowledge that the gospel principles are eternal. What joy this brings to my heart!
The following table has MP3 and Ogg Vorbis soundtracks made from Sarah's CD. Lastly I have included links to the hymns on lds.org.
Sarah produced all her music for the CD on a Yamaha Clavinova CVP-207.