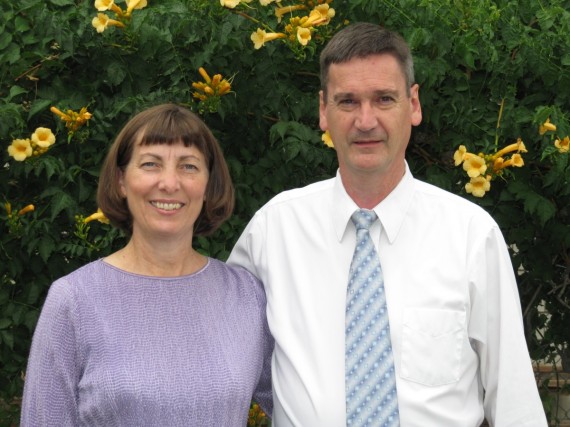 The time has flown by and in the process we have produced five children and they in turn have given us three grandchildren — so far. I don't really have too much advice for newly married couples except to tell you to make sure you go to church together often. In my church on a Sunday the men meet separately for part of the time and quite often we will be reminded to honor and respect womanhood and to tell our wives that we love them.
And over the pulpit a couple will hear how debt is worse than the plague, how they should work hard, that they should nurture and provide for their family, and not rely on government.
So while most of the credit goes to Jill for making our marriage great, the Church and its supportive members have to be recognized for the great contributions they have made to our marriage.
Our favorite daughter-in-law honored us on her blog today over at Ada Shot Me.
Update
At the year of writing (2010) we had only one daughter-in-law. But now we have two more, also favorites.