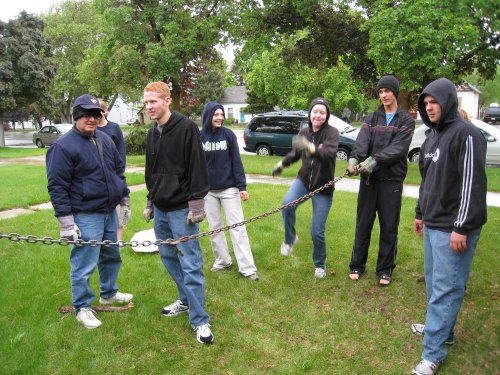 We trimmed the tree and dug around the roots before pulling on the chain.
Memorial Day found our family in Brigham City ready to work in my father-in-law's yard. It was rainy heavily when we arrived so we sat in the living room thinking we wouldn't be able to tackle the yard. There was a tree to uproot so Paul and Steven went out to examine it in the rain. Soon we were all out there pulling it over with a chain. The Ward's were helping as well as the spouses of the children of both families. I didn't think we would be able to pull the tree out but we did. After that we trimmed hedges, emptied a large fish pond, planted flowers, and generally cleaned up.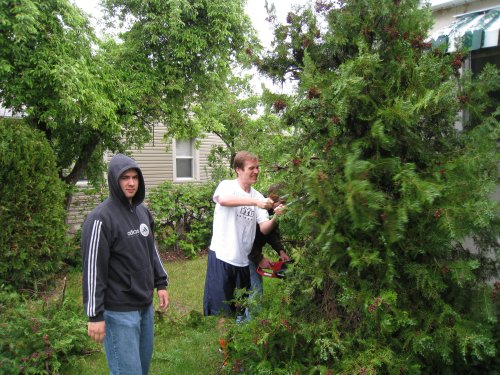 Steven tackles the tree and that is Derek on the left. Paul is working behind Steven.
Here are Steven (left) and Paul digging at the roots.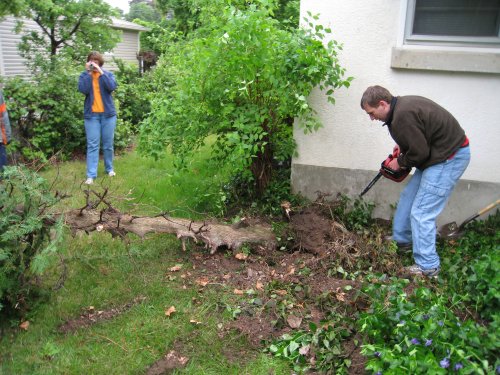 Jill takes the video of the fallen tree. Paul gets at the roots again so we can pull it all the way out.
Later we celebrated Jill's birthday and some of us went to the cemetery.