W
hen I first saw the Grand Canyon Watchtower I thought it to be an ancient structure that had been restored. But no, the Watchtower was constructed in 1932 and opened in May 1933. Architect Mary Colter designed the tower and took care of every detail, even down to the placement of most of the stones, leaving weathered faces untouched to add to the ancient appearance of the tower. She said:
"First and most important, was to design a building that would become part of its surroundings; one that would create no discordant note against the time eroded walls of this promontory."
The 70-foot Watchtower, a National Historic Landmark, is located at Desert View, the eastern-most developed area on the South Rim of Grand Canyon National Park. The design takes its influences from the architecture of the ancestral Puebloan people. There is a gift store, with the upper floors utilized as observation decks for views of the canyon and the Painted Desert.

Desert View, named after the views to the east of the Painted Desert, has a grand view of the Colorado River, the North Rim can been seen more than 10 miles away, and a on a clear day a panoramic view is visible for over 100 miles.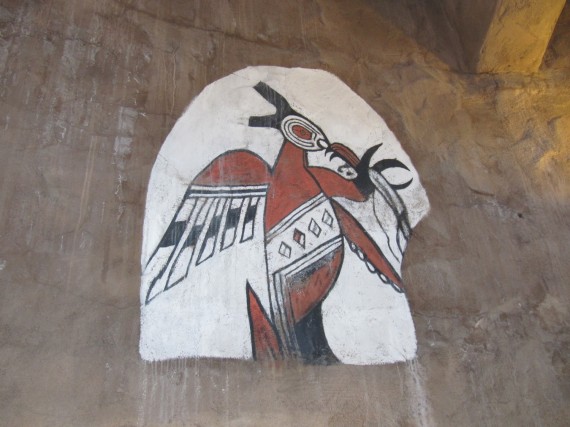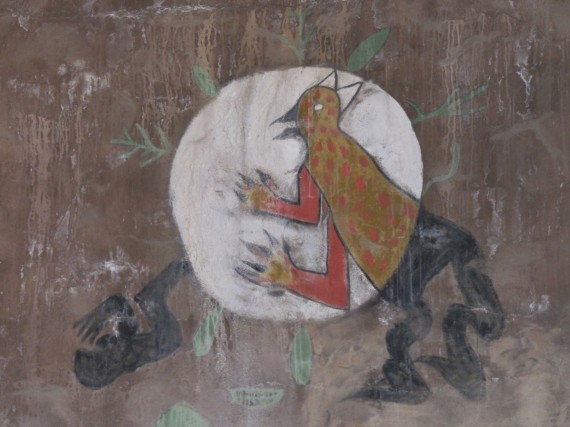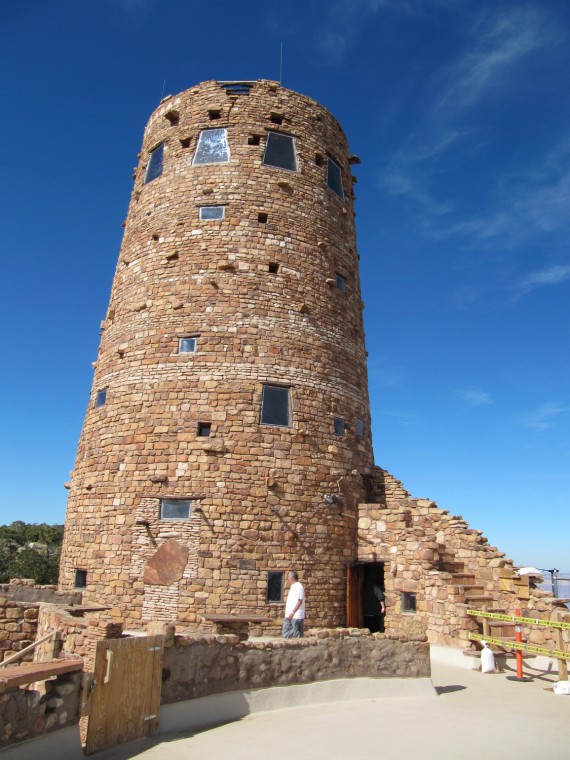 Watchtower Family Photographs
Click on the links to view the family pictures shot at the Watchtower.
Sources