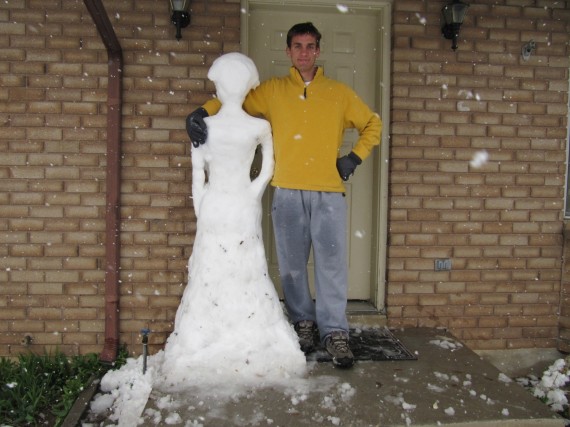 Now that Daniel is back from his mission he can concentrate on his schooling and maybe the odd girlfriend. His latest date, Krystal, was somewhat cold and a little flaky but she didn't talk much so that was a positive. She has no heart for studying but did try a semester at Snow College.
Krystal likes ice skating, snow cones, and being outdoors. Her favorite movies are The Day After Tomorrow, Snow White, and Cold Mountain. I think she likes Daniel because she literally melted in his arms. Daniel's brother said not to let this one slip away.

Unfortunately Krystal told Daniel she will be leaving for the summer but will be back next winter, probably with the first snows.
What do you think of Krystal?