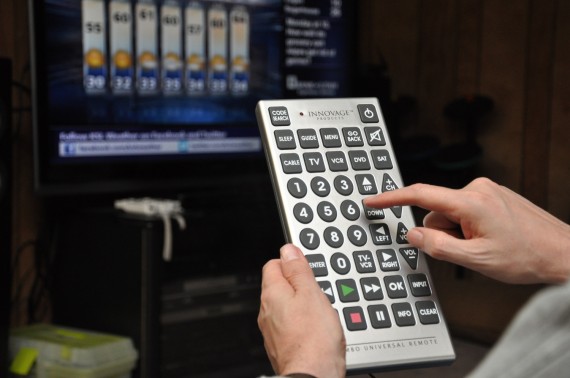 Paul seems to think my eyes aren't able to see quite as well as when I was his age. So for his latest project he programmed a jumbo universal remote that Megan bought from Deseret Industries. It cost $1.50 because the battery cover was missing. But there is nothing that Paul can't fix with a little duct tape.
At the moment the remote will control the television and the VCR. It also controls the family room and stair lights because Paul thinks my legs aren't getting any younger either.
Paul figured if he gave me the remote directly I would be offended and wouldn't use it so he left it laying on the couch. Right on cue I picked it up and started trying the buttons. Tonight I looked on the remote hoping to find a jumbo "PP" button — the one that will turn off Paul's Projects, at least for a little while.