The 4th of July was lots of fun. We got to watch a few fireworks from our apartments backyard. We were completely surrounded on all sides with people launching fireworks into the air. Since they are legal here they are everywhere.
We were riding our bikes at the usual quick pace that we do and we were coming up on a driveway that leads down a slight hill. I was just about past it when I glanced over and saw a lady washing her car. I slammed on my brakes causing my companion to almost hit me and went and talked to her. She happened to be a member who'd been less active for 20 years. She was married and sealed in the temple, but now is divorced. We invited her back and we'll see what comes from it. It was great to have the Spirit direct us like that.
We met our new president and his wife. I sent a picture of the zone with them in it (see above). He is really cool and seems like he'll do great.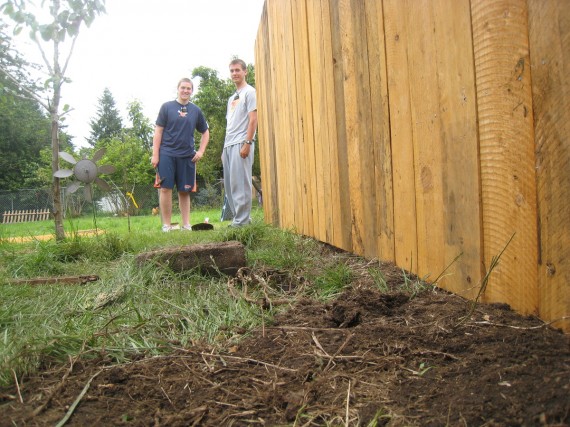 Elder Draper and I worked on a fence while I was on an exchange with him. It was fun to get back into fencing. We got the hang of it and got a lot of work done.
I included pictures of the dance festival and also with Sister Cook. It was a good week and today we are planning on going hiking. It should be a hot day. Thanks for all the great emails and support. I'm not sure if Elder Od Bayar got his gloves yet, but I'm sure he'll let us know soon. The lawn we mowed was not for a member, but lived right next door to one.
Rickety Note: See last week's email for a full account of the Dance Festival.
Love, Elder Willoughby
Elder Daniel Willoughby is serving in the Washington Kennewick Mission. If you want to communicate with Daniel, write in the comments or use one of these addresses.