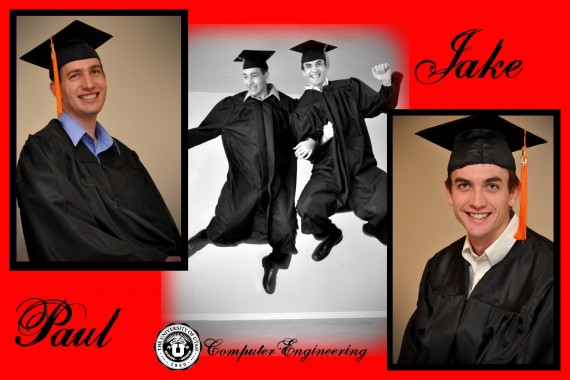 On Friday, May 7th, at the University of Utah 141st commencement, 7,034 graduates from all 50 states and 76 countries will receive degrees. The same day we will be with Paul and Jake at the College of Engineering Convocation at the Jon M. Huntsman Center at 6:45 pm.
With computer scientist parents and an older brother and sister with computer science degrees, perhaps it is not surprising that Paul and Jake chose a similar career path. But why a degree in Computer Engineering? According to U.S. News & World Report:
If there's an app for something, there's a software engineer behind it. From video games to missile systems to, yes, your iPhone, almost every big idea in modern business is supported by software. The work of designing, building, maintaining, and integrating those increasingly complex systems continues to be one the fastest-growing corners of the job market.
The job outlook is promising:
Employment of computer software engineers is expected to swell by a whopping 295,200 jobs, or more than 32 percent, between 2008 and 2018. That rate is well above the average for all occupations, as companies continually integrate new technologies and design their own.
Perhaps you are wondering how this is all working out for our recent graduates. Paul is already working full-time in his chosen field for a local employer and Jake joins him May 10.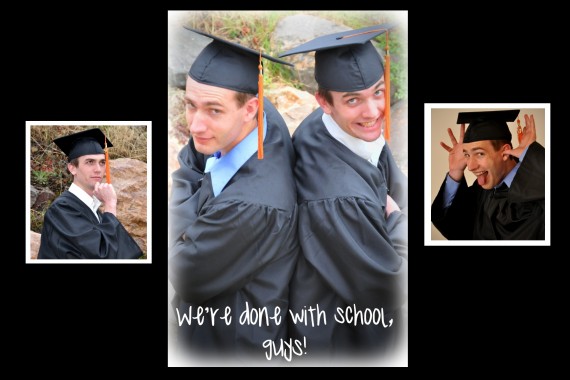 Credits: Photography and announcement design by Adelaide of Ada Shot Me.