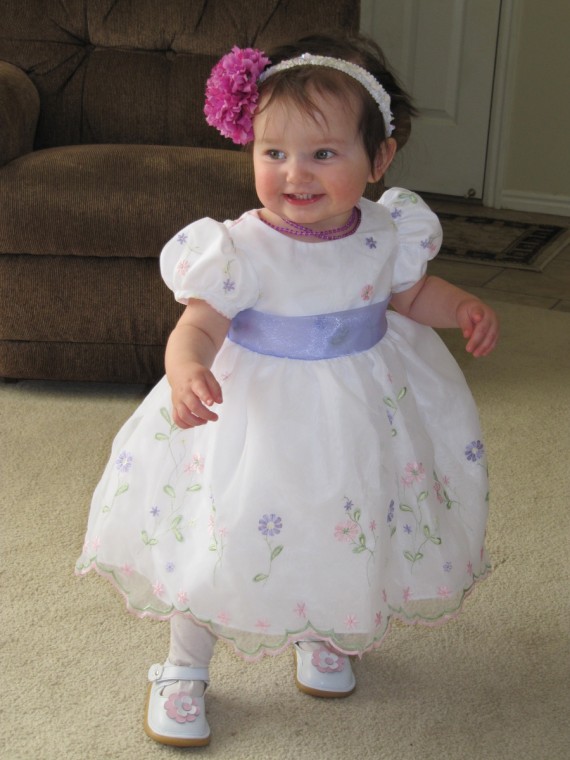 Easter in Kaysville this year meant catching a few sessions of General Conference, having visits from family, and a picnic. On Sunday Aurora came by to show us her new Easter dress which she seemed very pleased with. Yesterday she stopped by to bring her Dad so that he could watch the priesthood session of conference with his dad and brothers.
The interesting thing about the priesthood session is that while the men are listening to a message about thrift and frugality, such as, "Eat it up, wear it out, make it do, or do without," the women are dining out at some fancy restaurant. Then right after the priesthood session disperses, the men head to the nearest All You Can Eat establishment.
At Grandma's house there are many toys and Aurora heads to her favorite.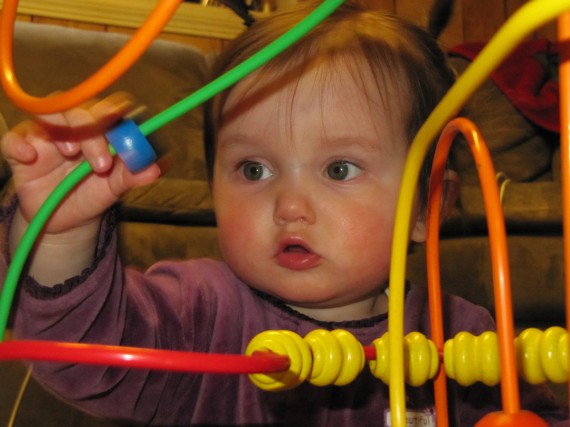 Between conference sessions on Sunday we went to the park for a picnic. According to my cell phone the temperature was 40 degrees and felt like 36 degrees. That really felt accurate. However the food was great, with turkey, deviled eggs, fruit, and green (this is Utah) Jell-o eggs.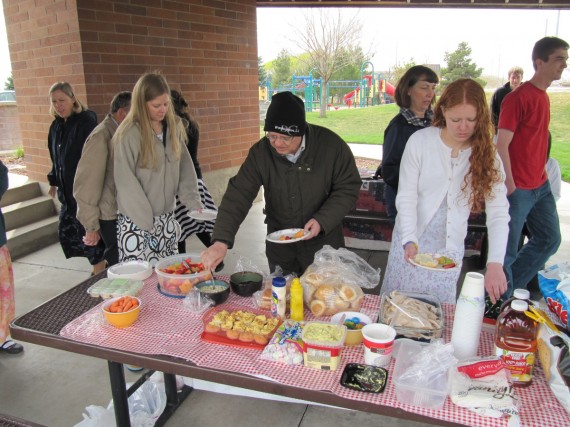 Aurora's favorites were the strawberries and the deviled eggs. She also like to point. Not at anything in particular it seems, and though there is some logic to the pointing, it is just that we adults do not understand it yet. What's the point anyway?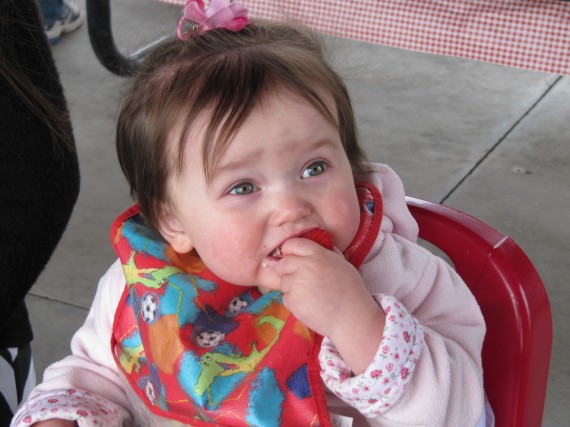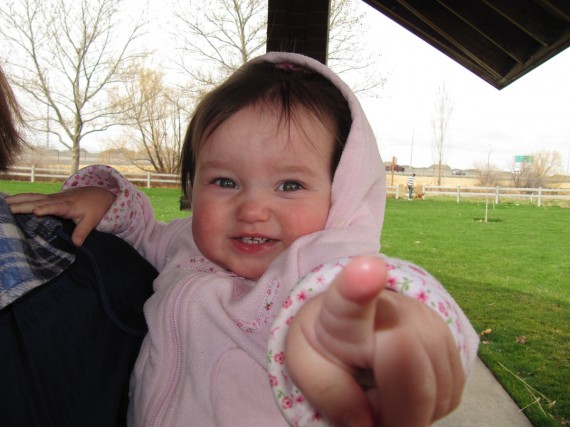 There is a playground for the children in the park. Where there used to be a slide, there are now two rocks. When Steven was standing on one of the rocks I asked him why they took out the slide. He said that the slide was dangerous and had to be replaced with nice safe really hard rocks.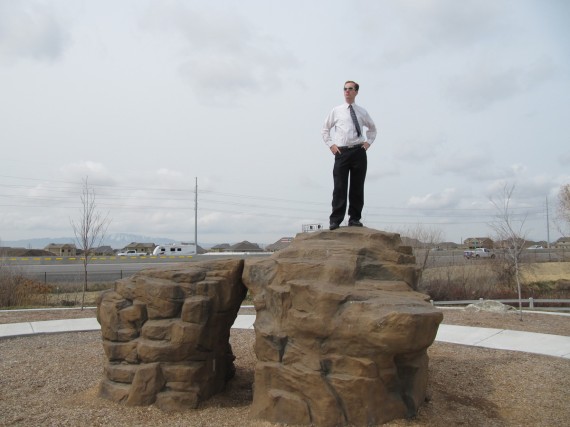 There were children in the park. They said that their names were Rachel and Jake. I asked them if they came here often and they said, "Sorry, we don't speak to strangers."