Thursday was Day Four of our California Temple Trip with Jake and I attending the first session of the day at 7 am at the Oakland Temple. Afterwards we did sealings where as proxies I was the father and Jake was the son. Then it was on to the Sacramento and Reno temples. We stayed over in Reno to rest for our drive home on Friday. The photographs of the Sacramento and Reno temples I will post at a later date.
Click on the images to enlarge.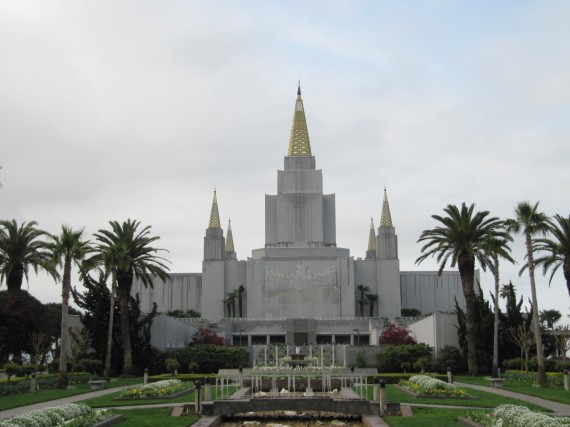 The Oakland temple was in Paul's mission.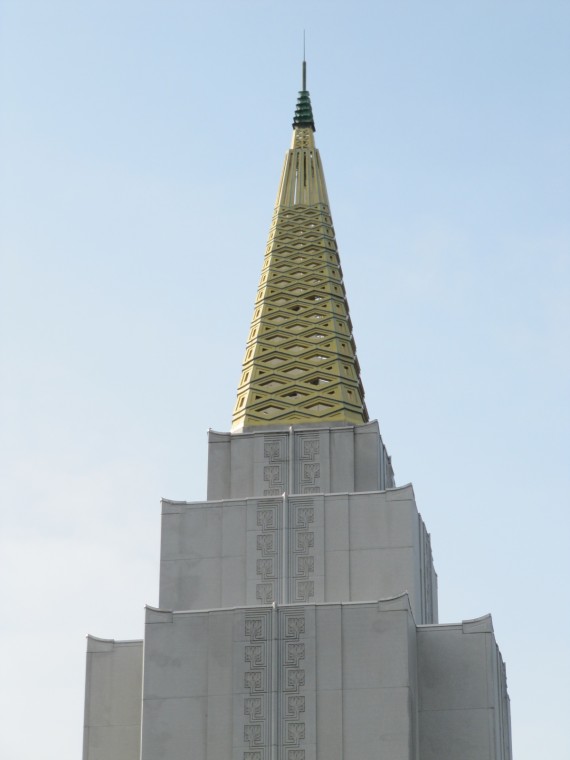 The exterior of the temple is reinforced concrete faced with sierra white granite from Raymond, California. On the north and south faces of the temple are two decorative friezes, and is the last temple to have such.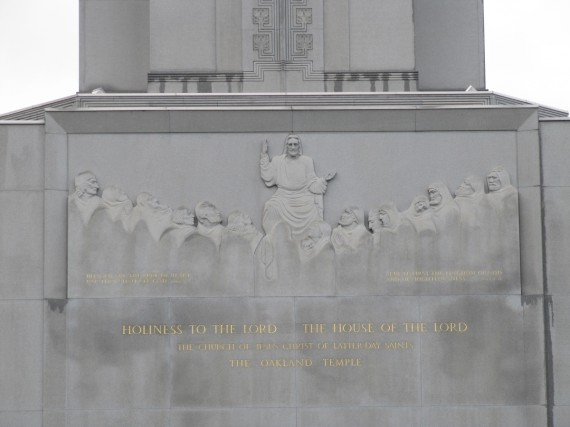 The front (north side) illustrates Christ preaching His gospel to the people. Within the front garden courtyard there is a statue of children in front of a bronze plaque bearing a scripture from 3 Nephi 17, from the Book of Mormon, telling how Christ blessed the children during his visit to the people of ancient America.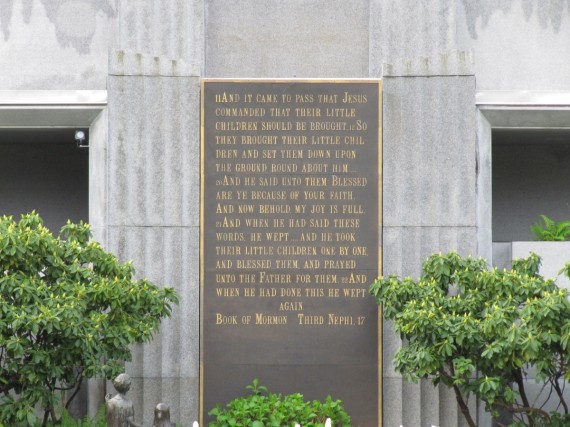 The temple sits on a prominent site in the Oakland hills and has become a local landmark. Through the front courtyard are stairways which lead to the temple terrace situated above the ground floor of the temple. We were there early so the gates to the courtyard were locked.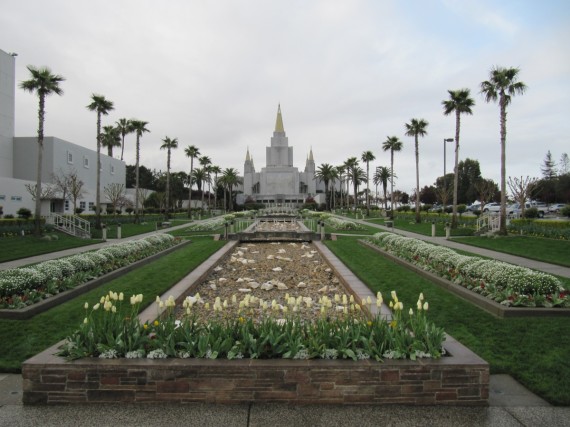 From the temple grounds and terrace are spectacular views of the Bay Area, including downtown Oakland, the Bay Bridge, Yerba Buena Island, downtown San Francisco and the Golden Gate Bridge. The Grounds are accented by flowers, palm trees, and a formal-style man-made river running from one fountain to the other.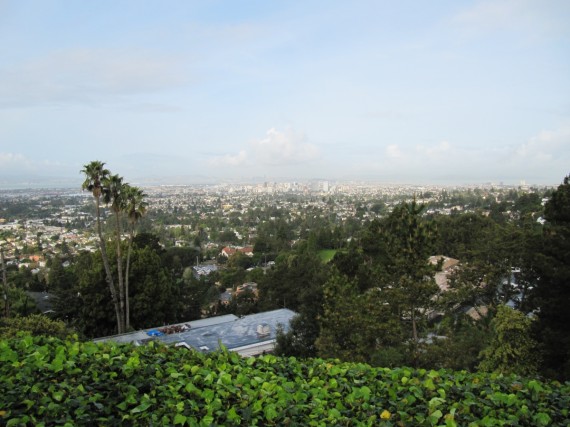 The temple was built on an 18.3-acre plot, has 4 ordinance rooms, 7 sealing rooms, and has a total floor area of 95,000 square feet.
Photos by Rickety. Text from Wikipedia.