Wednesday was Day Three of our California Temple Trip with Jake and I starting the day with a trip to the Los Angeles Temple. The temple was closed but we were able to walk around the grounds and take some photographs which I will show you later in another post. Afterwards it was a drive northward to the Fresno Temple where we waited for five hours to take in a session. We knew what the schedule was but couldn't work in the times any better. Once leaving the Fresno temple we got a motel near the Oakland Temple ready for the next day.
Click on the images to enlarge.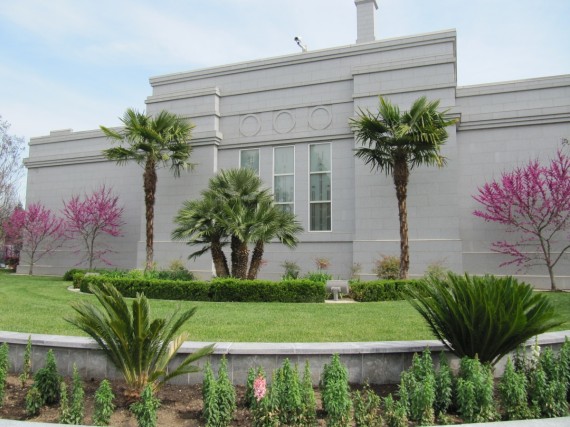 The Fresno California Temple is the 78th operating temple of The Church of Jesus Christ of Latter-day Saints.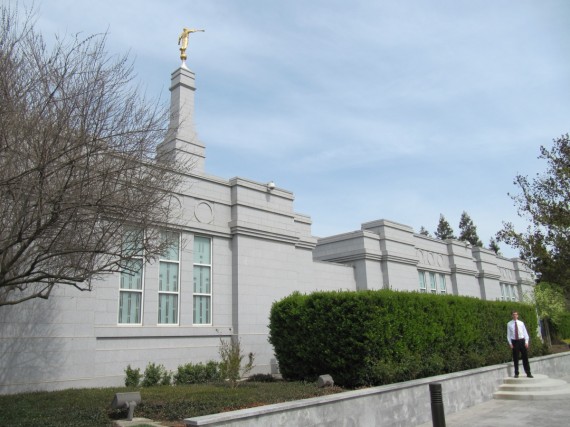 California has long had a history with the Church starting with members who sailed to San Francisco aboard the Brooklyn and members of the U.S. Army unit known as the Mormon Battalion who were discharged in San Diego, many of whom stayed and helped build up the San Diego area.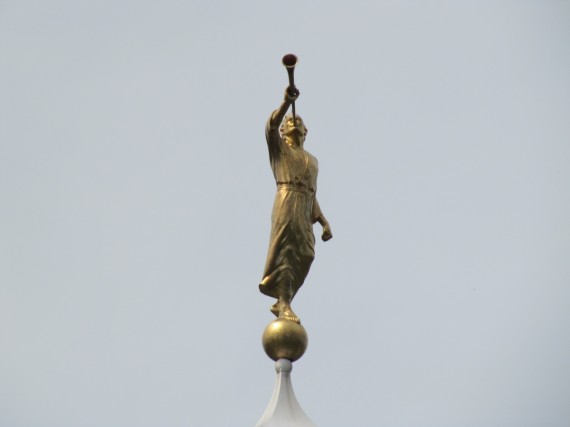 The groundbreaking ceremony was in March 1999. Before the temple was dedicated it was opened to the public. During that time 53,000 people toured the temple. On April 9, 2000 President Gordon B. Hinckley dedicated the Fresno California Temple.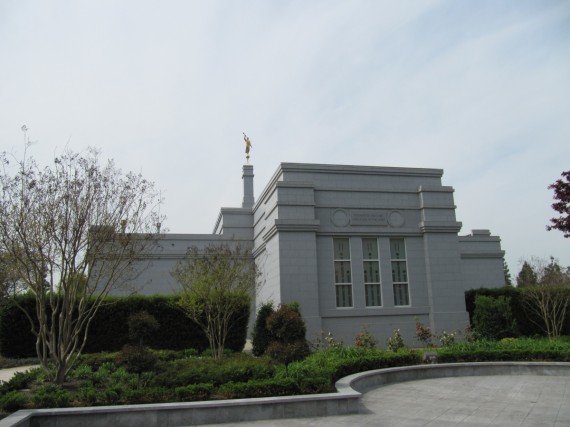 The Fresno California Temple has the same design as the other smaller temples that are being built worldwide. The exterior is white sierra granite and features a single-spire topped by a statue of the angel Moroni. It has a total floor area of 10,700 square feet, two ordinance rooms, and two sealing rooms.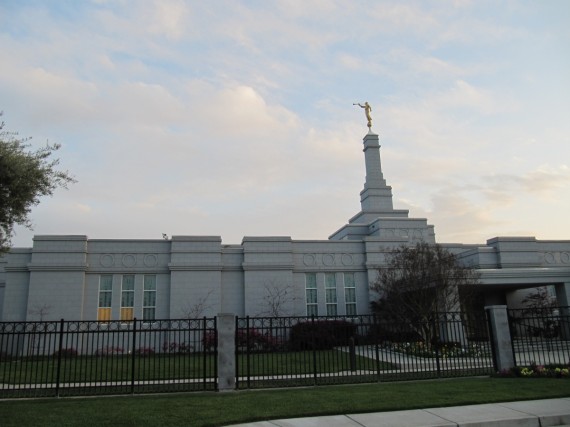 Since gold leaf is a perfect conductor of electricity, and because the figures are often placed high above the ground atop a temple's tallest spire, they are frequently hit by lightning. Today's figures have a copper rod running through them vertically, which extends several inches above the figure's head at the top, and attaches to a grounding cable at the bottom. This serves both as a lightning rod and as the mechanism for mounting the figure on the building's tower. (New Era)
Photos by Rickety. Text from Wikipedia.