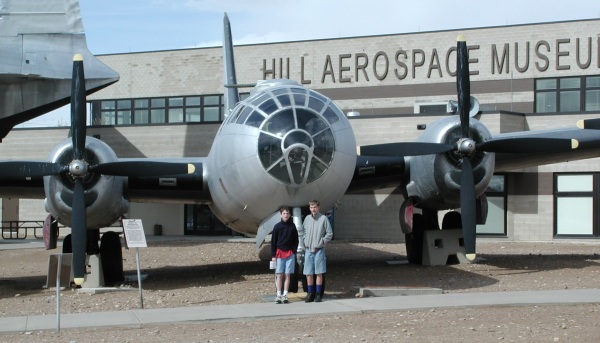 In April 2001 I took my sons Paul and Jake to Hill Aerospace Museum. We had a great time looking at all the planes. Some of the early biplanes looked rather rickety. The admission was free and along with the planes there were a number of displays that taught us about events in history like the Doolittle Raid. Here is what the museum website says about itself: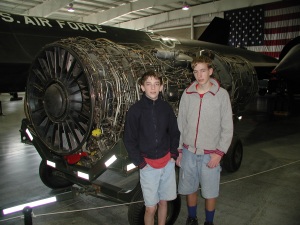 Hill Aerospace Museum is located on approximately 30 acres on the northwest corner of Hill Air Force Base, Utah, about five miles south of Ogden. The museum was founded in 1981 as a part of the United States Air Force Heritage Program and first opened in 1986. It moved to its current facility in 1991. We hosted our 1 millionth visitor in the spring of 1996 and we annually have around 180,000 visitors, coming from every state and from many foreign countries.
A great time to visit is to do what I have done and go on the annual "Food-For-Life Day," during which visitors can view aircraft up close and clamber inside some of them. The suggested "admission price" is one item of non-perishable food (preferably canned), which goes to a local charity. The museum is not far from where I work — Hill Air Force Base.