Two months ago I funded my Prosper account with a few hundred dollars. Prosper connects those seeking a loan with lenders. Risk of default from rickety borrowers can be spread out by investing only $50 per loan. The interest rate is determined by lenders bidding the rate at which they are willing to loan.
When I am searching for loans to bid on I check off the homeowner box and select a B or higher Prosper credit rating. I allow any debt-to-income (DTI) ratio in the search. I then sort on hours left for bidding and select prospects with interest rates 10% or higher. I find the better the credit rating the lower the risk. The correlation is amazing.  I look for lower requested dollar amounts to be borrowed and those that need the money for credit card debt consolidation or for their business. Currently my lending is earning 17% but I am allowing for 7% of this to be defaults which will give be a net return of 10%. I shall not grieve though even if my net drops to 3%.
One can join a Prosper group and pick up tips on possible candidates for loans. I have loaned to a business borrower, based on a group tip, who had an E Prosper credit rating. I am rewarded with a return of 30% which bumps up my average return. I recommend you don't have too many of these in your portfolio because of the risk of default.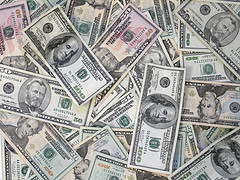 Lending on Prosper ties your money up for three years but it is a different situation than with a Certificate of Deposit. With Prosper lending you get interest and a portion of the principal back each month. With say, $1,500 invested at 17% you would get $50 a month back to re-lend. I would be cautious though because your money is not insured and some people have not fared well. Prospers.org is a website that has a lot of useful information about Prosper, some of which you will not find on Prosper itself.
What I like about Prosper
I like the bidding process and checking through all the details of the borrower. It is interesting to see what the borrower wants the loan for. I really get a feel of how onerous credit card debt can be if the borrowers think they are getting a good deal with a Prosper loan at 25%. Debt is indeed worse than the plague. The automated bidding you can set up is cool. It is also great to be able to sort on a number of parameters to reduce the amount of loans I have to look through. When a loan is obtained through a false identity Prosper refunds your money. Loading the Facebook application allows money to instantly be transfered to Prosper instead of waiting five days. Accounts are easy to set up. And of course I love the higher returns, even with the risk.
What I dislike about Prosper
The loans are three year terms. It would be handy to have one and two year terms. My money can sit around not earning interest. Five days for a transfer, up to six days to wait for the bidding to close. Another seven days for the loan to be reviewed. Then, if the borrower does not qualify for the loan, your money is refunded and you go through the bidding process again. You can however optimize the process to reduce this dead time. I would like there to be more competition for Prosper. There are other lending sites but many of them have a social lending component.
What say you about Prosper?
Updates
1 May 2009: Prosper, for six months closed, has reopened. They have a website redesign and one item I don't like is that the interest earned for the month and in total has been removed from the summary. I had to go through the statements to keep a running total. A total is useful in balancing against charge-offs so that you can decide whether to invest more. In contrast, Lending Club changed their summary page and more prominently display the interest earned so far in the statement cycle and the total interest since the account was opened.