For a week Jill took off on vacation with her father, sister, brother, nephew, and two nieces. The trip objective was to ride the Cumbres and Toltec Scenic Railroad. This locomotive is not some old steam engine, but a high class train.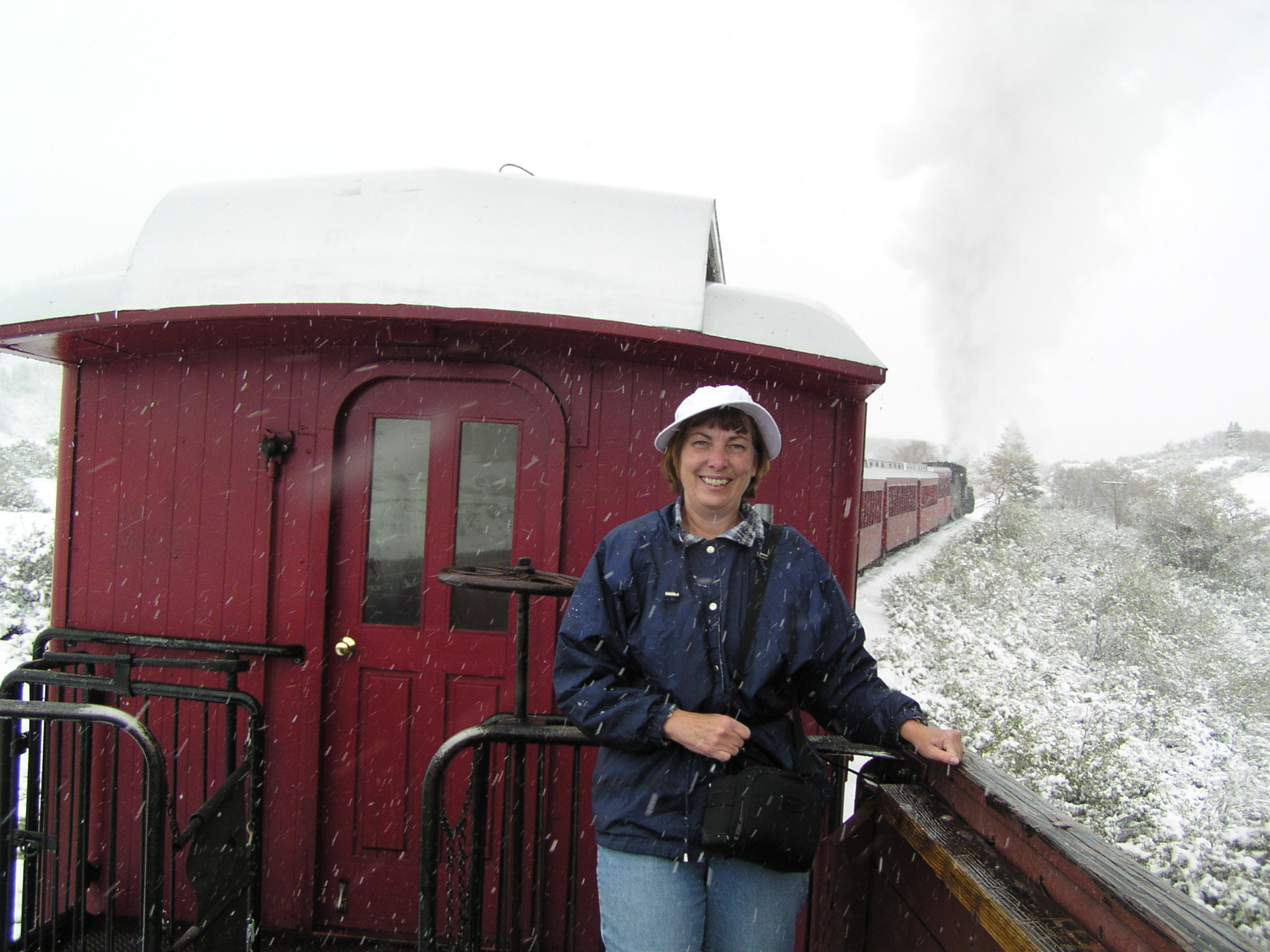 Here is Jill enjoying the weather. Hmm it is June isn't it?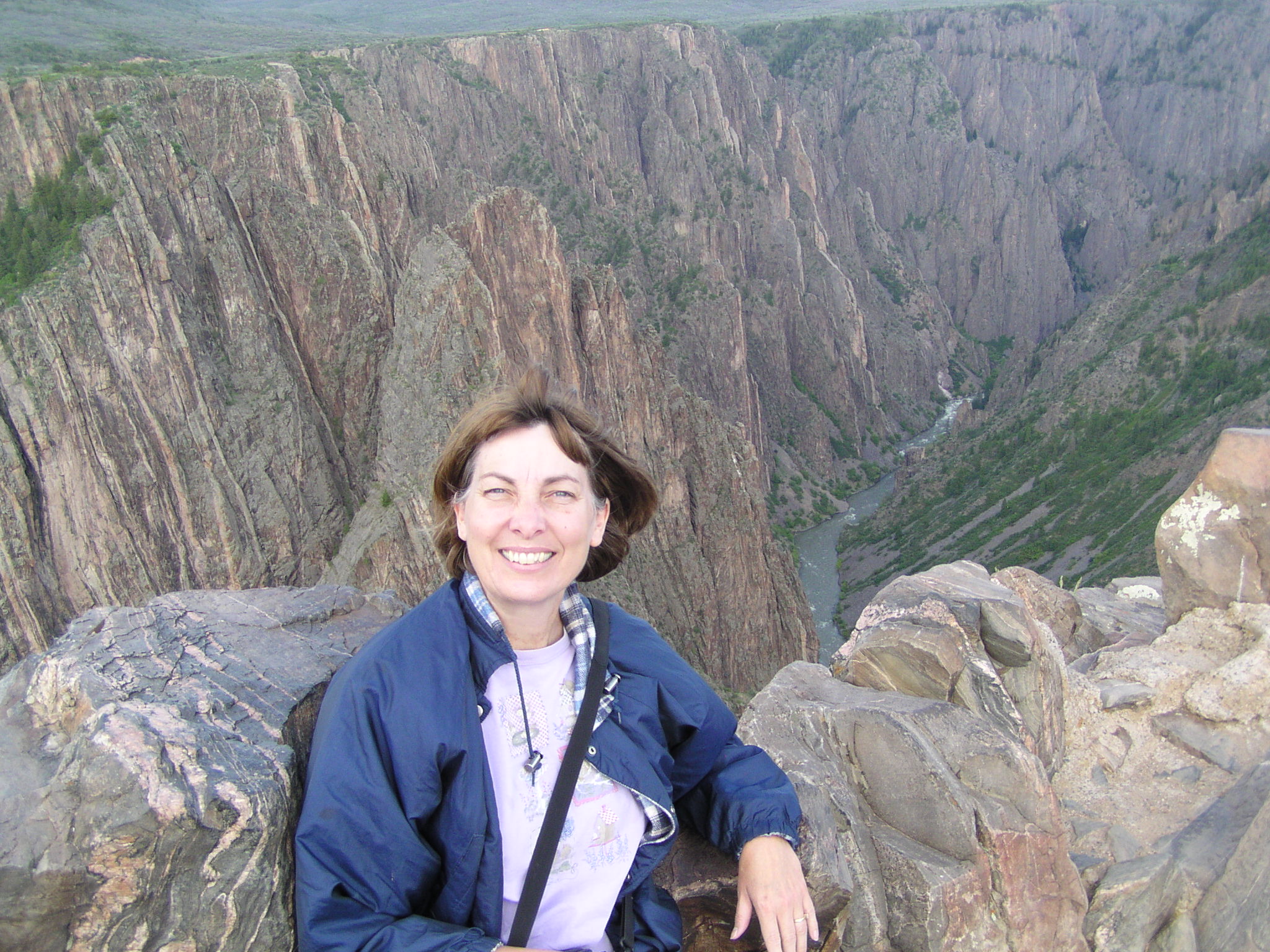 Before the train ride was a stop at Black Canyon of the Gunnison. A beautiful sight don't you think?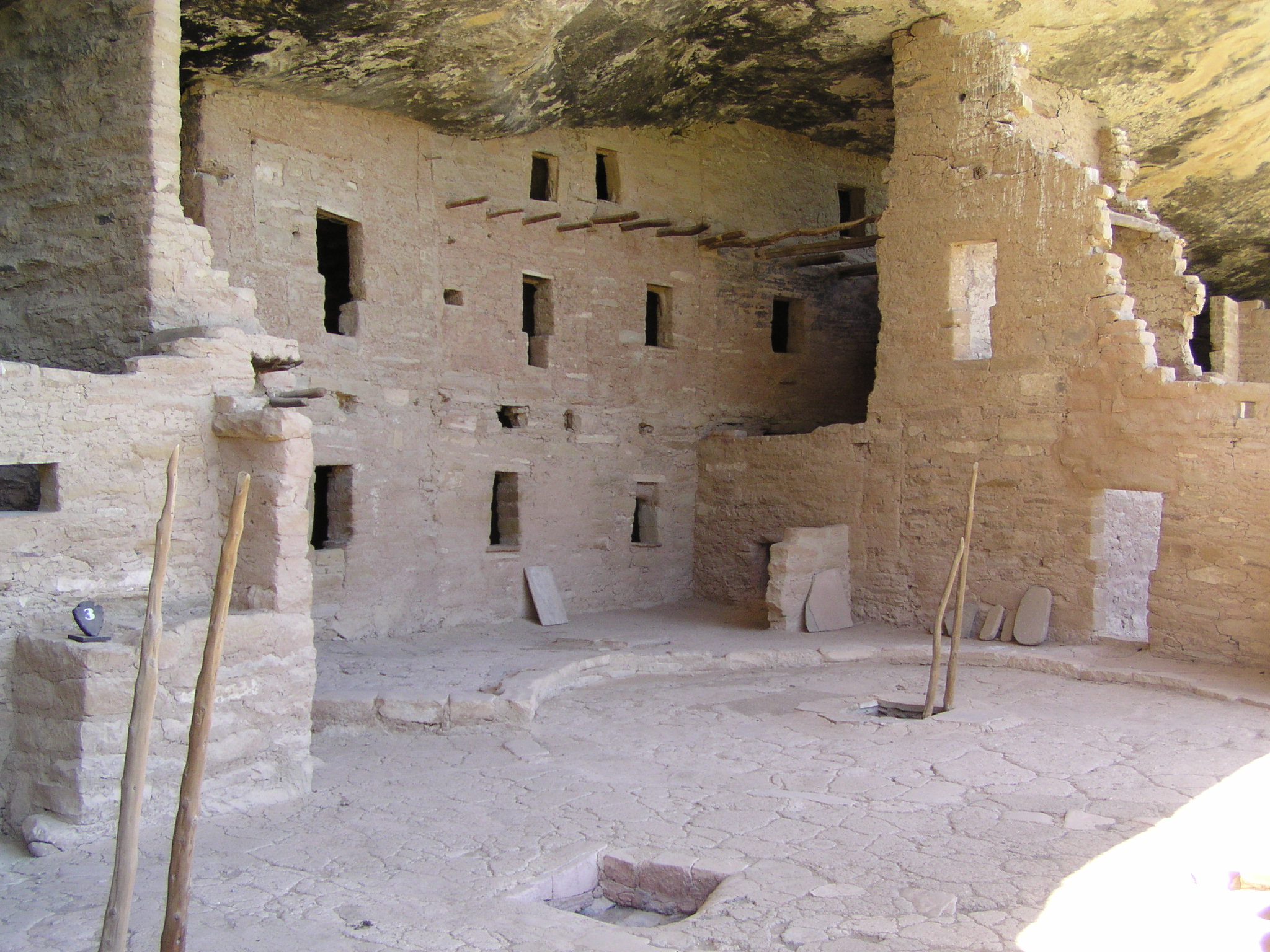 A look at Mesa Verde is a must just to see how the other half live. This for sure beats the Parade of Homes.
After deciding they really prefer to ride in a car, love the Wasatch Range, and find their own abodes desirable, the travelers headed home.