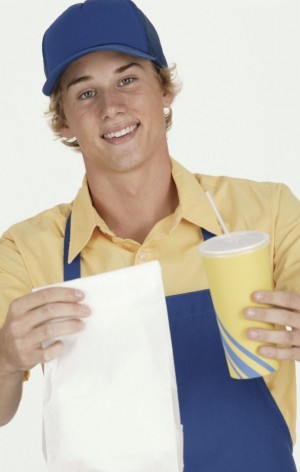 Our purpose is to help the youth of the Kaysville 14th Ward find employment or other gainful activity during the summer months. Anyone can contribute with job leads and other helpful information. Comments are welcome but must conform to this blog's comments policy.
Jobs
Cherry Hill
Apply for a job at Cherry Hill. They start interviewing in February. Complete an application and bring it to the Office between 4pm and 6pm. The following jobs are available:
Grounds crew (14 to 15 years)
Cashiers (16 years and up)
Food services (16 years and up)
Lifeguards (16 years and up)
Lagoon
Lagoon has jobs for the summer season, or for the long term. Complete an application before going to their March Job Fairs. You must be at least 14 years old. Bring Social Security Number and Birth Certificate to the Job Fair.
Update: All of the seasonal positions for 2010 have been filled but applications are still being accepted.
Boondocks
Boondocks Fun Center primarily needs to fill weekday and Sunday shifts. You must be at least 16 years old and able to work a minimum of 20 hours per week. Submit applications in person or online. Employment screenings will be performed on a first come, first served basis for the following positions:
Attraction Attendants
Cashiers
Party Hostesses
Food Service Personnel
Davis School District
Davis School District has these opportunities:
For more information speak with Joseph Brewer of the 14th ward.
Farmington City
Farmington City is accepting applications for temporary seasonal maintenance workers for the Parks mow and construction crews. Must be 18 years old and have a valid drivers license. Apply at the Public Works/Parks and Recreation Building, 720 W. 100 N. or call 451-0953.
The Farmington City Swimming Pool is now accepting applications the following positions:
Lifeguard (15 or older)
Water Safety Instructor (16 or older)
Front Office Staff (16 or older)
Bowman's Market
Needed:
Facers (15 years old)
Baggers
Checkers
Freight crew
Contact Gaylen Sprague at Bowman's Market, 326 North Main Street, Kaysville — (801) 544-4215.
Crestwood Growers
Crestwood Growers is located at 1352 N. Highway 89 in Kaysville and has vacancies in the plant and tree nursery. For more information speak with Mark & Michelle West of the 14th ward.
Cal's Squeaky Clean
Cal's Squeaking Clean Window Cleaning is in need of:
Speak with Cal Taylor of Cal's Squeaking Clean or Michelle West of the 14th ward.
Northern Lighting Company
Northern Lighting Company requires:
Company and Christmas lights
Speak with Cal Taylor of Northern Lighting Company or Michelle West of the 14th ward.
Tanner Clinic
Dr. Ryan Stewart has a position for Physician and Physical Therapy Shadowing at Tanner Clinic. Contact Ryan Stewart of the 14th ward.
Weber State University
Weber State University is in need of a tutor for the on-campus tutoring service. Contact Jason Olsen of the 14th ward.
Sizzler
Sizzler needs a dishwasher. Speak with Farrell Edwards of the 14th ward.
Volunteers
If you cannot find paid employment, volunteer to gain experience and learn about future careers.
Intermountain Healthcare
Must be at least 14 years old. Complete an online application or stop by the volunteer office. Among the requirements are a character reference, a two-step tuberculosis screening, t-dap vaccination, proof of current immunizations, consent to a criminal background check and a drug test.
Davis Hospital and Medical Center
Volunteer opportunities are available for individuals who are 15 years and older and willing to share their time and talents to help others. Volunteering can introduce you to a whole world of productive, enriching, and rewarding experiences. For more information about volunteer opportunities now available at Davis Hospital and Medical Center, come in today or call 801-807-7003.
Education
If you are not able to find employment, advance your education.
DATC
The Davis Applied Technology College is flexible, self-paced, hands-on and low cost. You can take classes that are not lecture based that fit your schedule, costing $1.40 per hour. There is a Jobs Board with information provided by the DATC and local employers.
More to come.
Resources
Helpful resources for finding employment.
16 March Career Night Handouts
Job Search Planning
Presenting Your Skills
Impressive Written Communication
Writing a Résumé or CV (PDF)
Working a Job Fair
Effective Negotiation Skills
Surviving Unemployment
Websites
LDS Jobs (Beta)