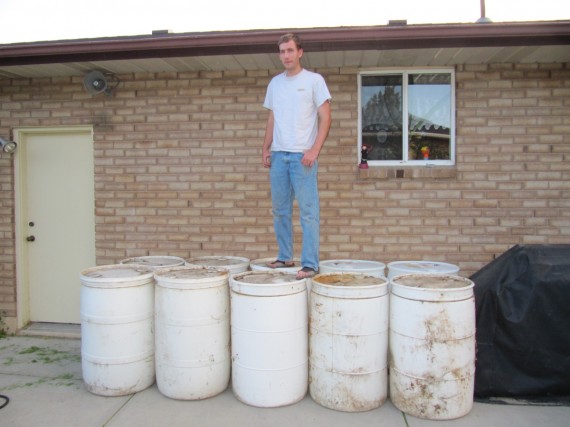 Paul has undertaken a number of projects of late. There was the arc welder from microwave ovens (still to be completed); the Halloween costume from a microwave oven; the Arduino AVR High-Voltage Serial Programmer; Green Jell-O Filled Orange Wedges; and Green Jell-O Pineapple Rings.
His latest project has him collecting empty 55 gallon barrels. He spied his first two behind a car wash and asked the owner if he could have them. The next acquisition involved Paul and I taking a trip to South Jordan yesterday and buying eight barrels for $5 each. We transported them home in my Dodge Grand Caravan. Paul needs another four barrels to start his project.
Can you guess what he is going to make with these barrels? If you already know don't let on.