After two years and 47 days, Elder Willoughby finally returned home from his mission. There were several families there to greet him. Bryson and Aurora held up the Welcome Home Elder Willoughby sign that was generic enough to be used for four missionaries.
At the airport were Daniel's parents, his three brothers and sister and their spouses (and fiancée) and children. Also Daniel's Uncle Mike and cousin Christopher; Aunt Susan and cousin Shauna; and Jill's cousin Julie.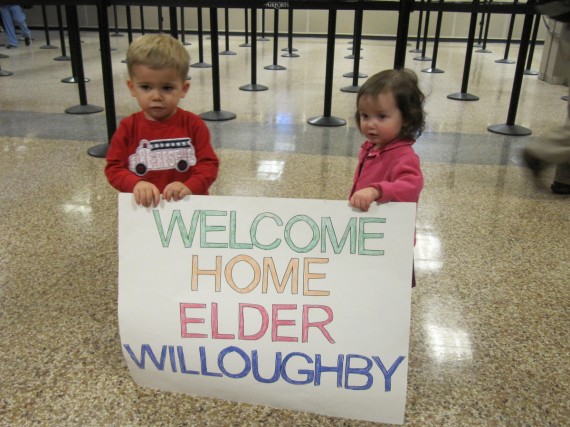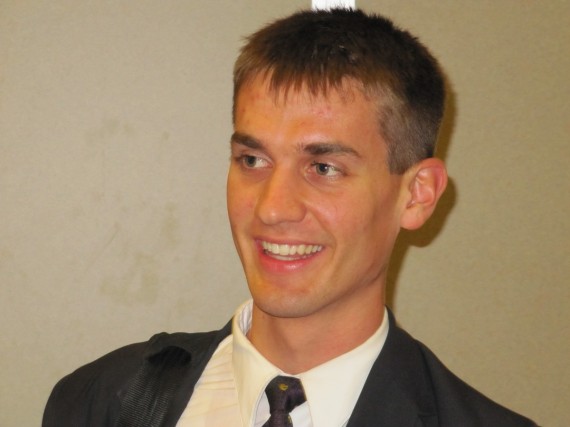 We all went home to enjoy a delicious meal. But first Daniel headed over to the stake center to be released by President Thredgold. I asked President Thredgold if I could take a picture. He said, "Is this going to end up on Rickety?" Well, of course! Later that evening Daniel stood by his Welcome Home Dan sign, all l lit up in wonderful Kaysville — home.