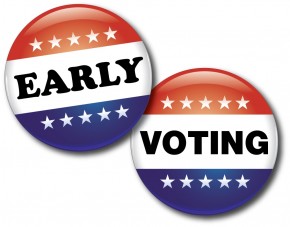 I left work around 4pm and stopped at the Davis County Library in Layton to vote early. I waited 25 minutes in line to get my electronic ballot and then another 4 minutes to cast my vote. There were 8 voting machines. Voters were taking a fair amount of time because there was a lot to vote on.
I figured out who and what to vote for beforehand so that I wouldn't have to decide at the polling station. There are four constitutional amendments on the ballot. I voted for conservative candidates that I hope will cut spending and possibly raise taxes to achieve a balanced budget.
For information on voting I recommend the excellent website Vote.Utah.Gov. For the 2010 election results there is Utah Election Results.