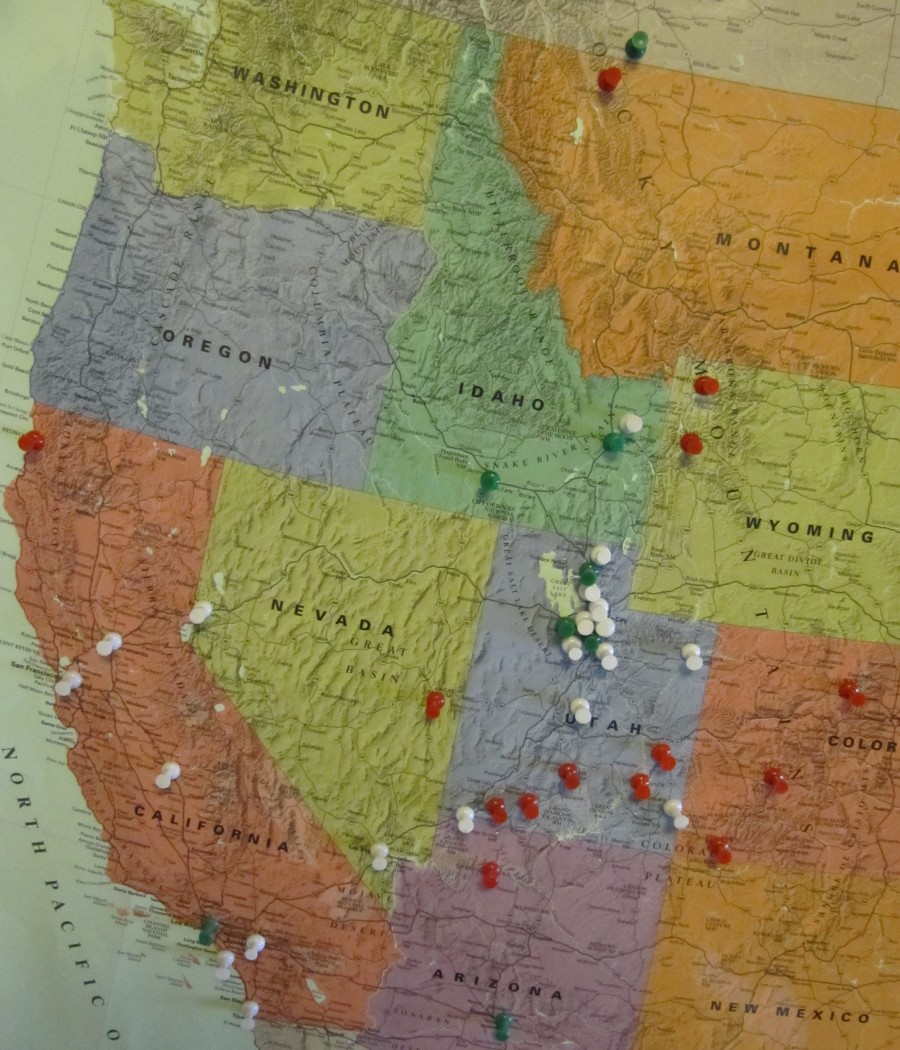 M
ost of the time I am happy to stay at home so I have to have a few visual cues to prompt me to take a trip once in awhile. One of them is a large map of the United States on my wall with push pins indicating temple grounds visited (green), temples where I have performed ordinances (white), and national parks visited (red).
I am missing a few national parks that I can't recall for sure visiting. Not shown but visited are the Nauvoo, Dallas, London, and Washington D.C. temples.
The Utah white and green pins, minus Brigham City, are the temples I visited on the 2008 Utah Temples Tour.
The Nevada and California white and green pins are from the 2010
California Temple Trip
. The green Arizona pin is the
Mesa Temple
and the green pin in Canada is the Alberta temple. The red pin over the border is Glacier National Park.
Seeing all those temple pins has me making plans for an Oregon-Washington-Vancouver-Idaho Temples Tour in 2012.
The national parks pins I added this evening. Just looking at the map makes me want to get out and visit a few more parks.
See, the visual cues are working on me already.